Life can get stressful especially in the world we live in and maybe you can relate to Alex G's story of how she's learning to overcome anxiety – I definitely could relate to the frustration, feelings and am inspired by her vulnerability…
"I have had bad anxiety since I was 10 years old. For those of you struggling with it, I understand now that it can be really serious and damaging. Be compassionate towards each other. You have no idea how much it can help those with emotional needs!

"This is my story. I hope that it encourages others who struggle with mental disorders to start the process of stepping away from their shame and fear. YOU ARE NOT ALONE!" – Alex G
Be sure to check out Alex's amazing music – here are some of my favorites: her passionate cover of "I Was Made For Loving You" with James David (DAVIE) (the original is by Tori Kelly and Ed Sheeran) and her original song Lighthouse with spoken word by Danielle Bennett – so beautiful, heart-moving and relevant to what so many people are feeling in the world today. All of these young artists are inspiring ones to follow, be sure to check out their sites below!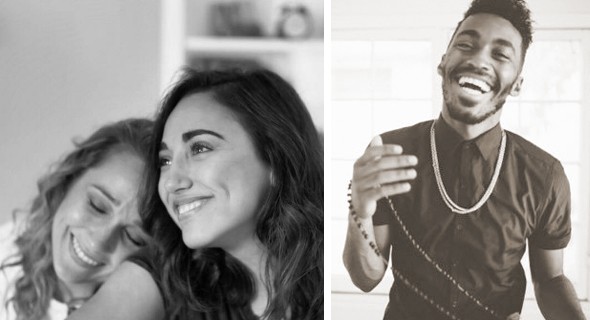 Check out more from Alex G here:

http://www.OfficialAlexG.com

http://www.facebook.com/HelloAlexG

Alex G is a Colorado-raised, LA-based singer/songwriter, dreamer, sister, and friend. She is an old soul who loves Lucille Ball and Carol Burnett, and a childlike believer in all things daring and magical and pure.

Formerly afraid to sing in front of people, Alex began her career by posting videos to YouTube from the quiet safety of her home. Her channel quickly gained a following, moving Alex away from her fear and toward a career as a musician. Now, four years in the making, her channel has over 1.3 million subscribers and 160 million views.
Check out more from Danielle Bennett here:

http://www.missdaniellebennett.com
http://www.twitter.com/missdbennett

Danielle Bennett is a poet, communicator, and educator. She currently works as a freelance artist, in content strategy for the non-profit AdoptTogether, as well as in strategic planning for the education non-profit Green Dot Public Schools. Prior to this work, she helped run a family business in technical inventions and was a high school teacher in Inglewood. While her day-to-day work has given her a wide range of experiences in tackling challenging issues, poetry has been a lifeboat through it all. She deeply believes in the power of poetry as a cathartic tool and means of compelling storytelling.
Check out more from James David here:

Music on iTunes: https://itunes.apple.com/us/artist/davie/id1031976892

Soulful Los Angeles-based singer/songwriter James David smoothly blends the old soul rhythm and blues vibe of a young Sam Cooke with a modern feel good energy that will have everyone dancing along.

A singer/songwriter since the age of 13, James David aims to create classic songs that remain relevant by speaking to the soul. "My music teachers would tell me to write a song a day, to practice, don't judge whether its bad or good, but just get to expressing your self through writing.
You might also like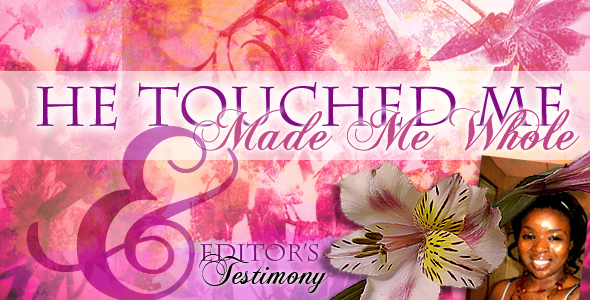 Recently I was asked to share part of my testimony of overcoming obstacles and hardships as a teen with a website for teen girls called Girls 4 God. The editor of the site, Annika, has featured the stories of various women to encourage girls to grow in Christ and I was glad to be able to contribute my experience.
Visit the website at www.girls4god.de/ENGinhalt.html for awesome inspiration for girls, and click here to read my and other girls' testimonies, or read my story below.
My Testimony – He Touched Me & Made Me Whole

Despite of the pain God has renewed me and I want to share my journey with others so that they know there is hope beyond the hurt…

It is amazing how God has taken me from being moss under a rock to being planted as a blooming flower in His fertile ground. Our teen years can be really difficult at times when we're going through changes, pressures and frustrations, and mine were no different. Despite of the pain God has renewed me and I want to share my journey with others so that they know there is hope beyond the hurt…
You might also like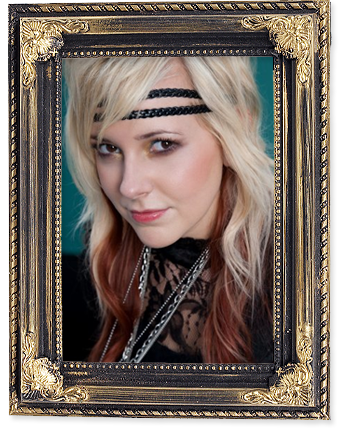 Should I change my hairstyle? Am I skinny enough? Will I look bad in this?
There are so many pressures to want to look a certain way today, and we as girls often scrutinize ourselves in the mirror and compare ourselves to others. I love this blog post by singer and speaker Paige Armstrong, on what really makes girls beautiful. Paige said on her blog:
"I am finding that it is not a style that makes people's head turn. It's not the amount of make up or the exquisitely crafted hair. What sets a person a part, is just being themselves.

"Whether they're short or tall, pale or tan, wearing glasses or not, round or long… it doesn't matter. It takes knowing yourself: Who you are and what you're not. Where you've been and where you want to go. What you like and how you want to come across.

"So the bottom line? Just be yourself. That's what's beautiful."

"Man looks at the outward appearance, but the Lord looks at the heart." 1 Samuel 16:7
She's right, everyone is unique in their own way and though society tells us what is supposedly beautiful – a certain weight, hairstyle, clothing – it is really loving the way God made us and taking care of the body He gave us that makes us truly beautiful. Express your own style and be yourself – remember that God regards the heart as most important.
Paige also has a song called "Airbrushed Magazines" on her latest album "Wake Up," talking about this very subject. I love the edgy rock sound and especially the message; take a listen below:

"You're beautiful the way you are, don't let this world define you, what's wrong, what's right don't give up the fight, it's time, to feel, what it is to be real, and though, they say we should live life their way, who are they, to say who we are?" – Paige Armstrong

About Paige
Paige Armstrong is a 20 year-old music artist and speaker, and what's most amazing is that she's a former Make-A-Wish child and cancer survivor (click here to watch her story). She's a regular host of the show iShine Knect on TBN, aimed at Christian tweens, and her music and speaking ministry show how passionate she is about encouraging young people to embrace their purpose. Visit her website online at www.paigehasastory.com and follow her on Twitter @PaigeHasAStory, she's always sharing something uplifting and inspiring.
Watch this clip of Paige from an episode of iShine, about how much God loves us and how we were created with purpose:
Read More »
You might also like