Join In/Be Featured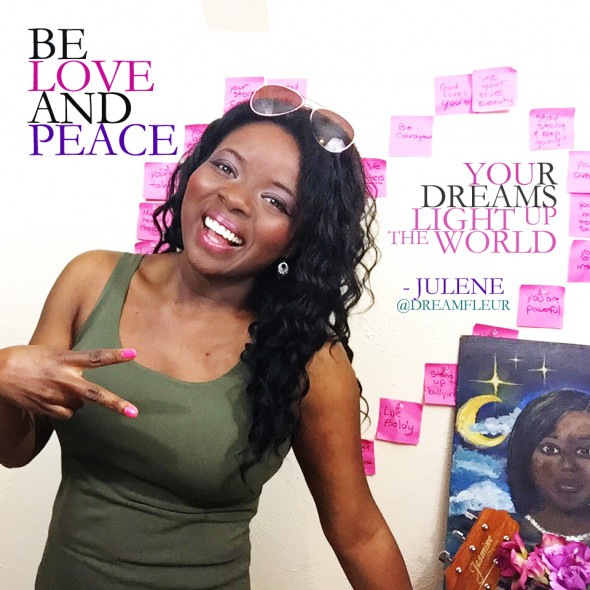 Hey I'm Julene Fleurmond, editor and founder of Dream in Soul Magazine, and I'd love to collaborate with others who have a passion for youth to create one of the greatest resources that encourages and fuels their passion for God. Have something you'd like to see in Dream in Soul Magazine or have suggestions on how we can improve? Are you a writer who wants to share an article or an artist who wants to share your music with the world? Send us a message below and let us know what you have in mind – we want you to shine your light and help us equip youth to soar!
Join the Team!
Are you passionate about living out your faith boldly? Do you have ideas on how to reach the next generation creatively through media and inspirational content? We're looking for passionate volunteers to join the Dream in Soul Magazine team. Send us a message below to let us know what you are interested in contributing.


Speak Up! Advisory Board Members – Have ideas of what we can feature? You can help be part of the planning team and help decide what Dream in Soul features


Street Team Members – Helping to spread the word by sharing articles and the site with your friends and on social media, etc.


Contributing Writers – Is writing your thing? We'd love you to share your heart and inspire others through your words. The possibilities for pieces are endless, we're open to seeing what you'd like to share – just send us a message below!


On-camera Talent – Do you shine in front of the camera? We're looking for people passionate about faith and life who can share inspiration, advice and who can review events, music and books.


Video Editors, Videographers – Have a talent in filming or editing videos? We're looking for passionate hearts who can bring special projects to life to inspire others through life-changing media.


What's Your Passion or Talent – Have an idea of how you'd like to help that's not listed here? Let us know in the form below!
* - Required Fields