Life can get stressful especially in the world we live in and maybe you can relate to Alex G's story of how she's learning to overcome anxiety – I definitely could relate to the frustration, feelings and am inspired by her vulnerability…
"I have had bad anxiety since I was 10 years old. For those of you struggling with it, I understand now that it can be really serious and damaging. Be compassionate towards each other. You have no idea how much it can help those with emotional needs!

"This is my story. I hope that it encourages others who struggle with mental disorders to start the process of stepping away from their shame and fear. YOU ARE NOT ALONE!" – Alex G
Be sure to check out Alex's amazing music – here are some of my favorites: her passionate cover of "I Was Made For Loving You" with James David (DAVIE) (the original is by Tori Kelly and Ed Sheeran) and her original song Lighthouse with spoken word by Danielle Bennett – so beautiful, heart-moving and relevant to what so many people are feeling in the world today. All of these young artists are inspiring ones to follow, be sure to check out their sites below!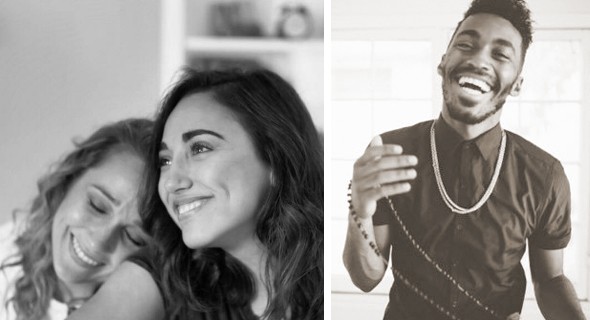 Check out more from Alex G here:

http://www.OfficialAlexG.com

http://www.facebook.com/HelloAlexG

Alex G is a Colorado-raised, LA-based singer/songwriter, dreamer, sister, and friend. She is an old soul who loves Lucille Ball and Carol Burnett, and a childlike believer in all things daring and magical and pure.

Formerly afraid to sing in front of people, Alex began her career by posting videos to YouTube from the quiet safety of her home. Her channel quickly gained a following, moving Alex away from her fear and toward a career as a musician. Now, four years in the making, her channel has over 1.3 million subscribers and 160 million views.
Check out more from Danielle Bennett here:

http://www.missdaniellebennett.com
http://www.twitter.com/missdbennett

Danielle Bennett is a poet, communicator, and educator. She currently works as a freelance artist, in content strategy for the non-profit AdoptTogether, as well as in strategic planning for the education non-profit Green Dot Public Schools. Prior to this work, she helped run a family business in technical inventions and was a high school teacher in Inglewood. While her day-to-day work has given her a wide range of experiences in tackling challenging issues, poetry has been a lifeboat through it all. She deeply believes in the power of poetry as a cathartic tool and means of compelling storytelling.
Check out more from James David here:

Music on iTunes: https://itunes.apple.com/us/artist/davie/id1031976892

Soulful Los Angeles-based singer/songwriter James David smoothly blends the old soul rhythm and blues vibe of a young Sam Cooke with a modern feel good energy that will have everyone dancing along.

A singer/songwriter since the age of 13, James David aims to create classic songs that remain relevant by speaking to the soul. "My music teachers would tell me to write a song a day, to practice, don't judge whether its bad or good, but just get to expressing your self through writing.
You might also like