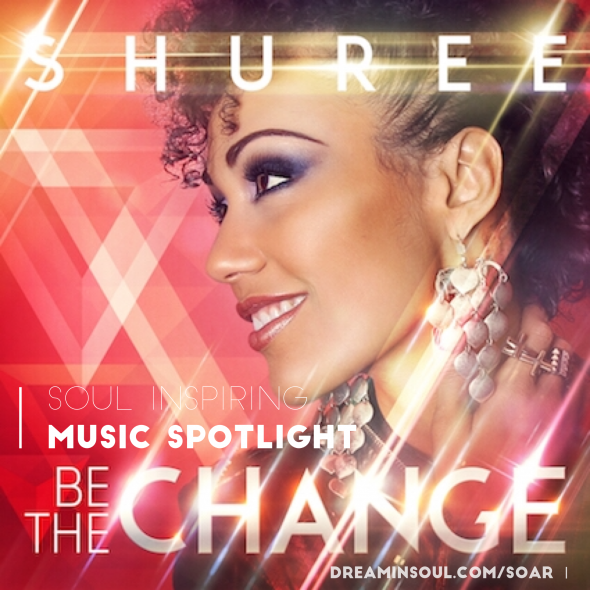 Today I wanted to share the gift of Shuree who is an inspiring artist who inspires us to be the difference in the world that we want to see! Her song "Be the Change" from her EP of the same title is so upbeat and encouraging as is her song "One Girl Can Change the World. We posted about her Christmas music on Dream in Soul Magazine previously and love the heart, passion and light in her work!
Below see how watching the Grammys inspired her to spread this message. Check out more of Shuree's music at her website: shureemusic.com
Shuree's currently recording a song called "Freedom" about what's going on in the world today that I'm really looking forward to! Be sure to check out and download Shuree's recent single "Last Summer" on iTunes and shureemusic.com. Check out her page to hear more and to keep up to date with her new music and what she's working on! "When you're doing your art that's when things get better…" – Shuree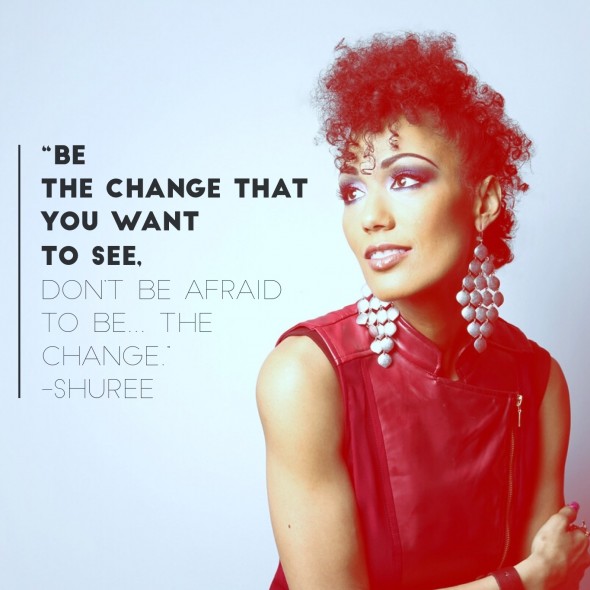 Some lyrics from "Be the Change"
It won't be different till we start unleashin'
The the truth
Let it loose go
Be the change
That you want to see
Don't be afraid to be
The change
He started inside of you
Now let it shine through
Be the change
Live like your made to be the change
Inhaling this mess
You're breathless
To scared to speak up you're feeling powerless
Being cool ain't always right
You don't have to compromise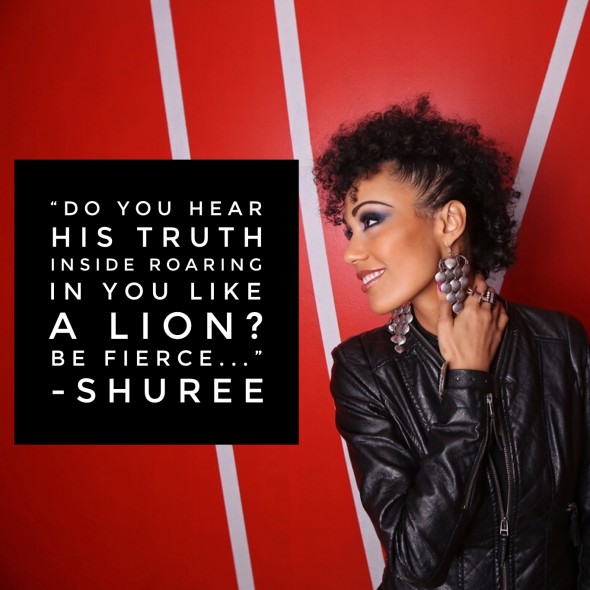 Do you hear his truth inside roaring in you like a lion
Be be be fierce
Be be be fierce
Stand up and take a swing risk everything
Be the change
That you want to see
Don't be afraid to be
The change
He started inside of you
Now let it shine through
Be the change
Live like your made to be the change
Lead the way to His light that won't burn out
To His love that laid it down
To His hope that leads the way
To His light that won't burn out
To His love that laid it down
To His hope that leads the way
So we can be the change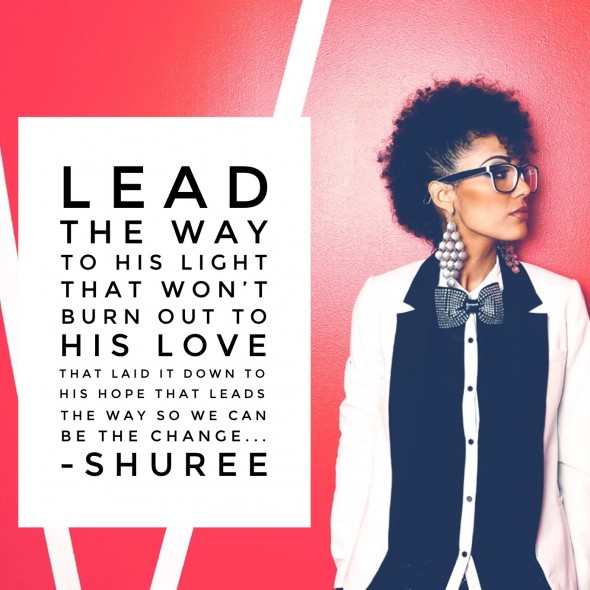 You might also like
Baby you should go and love yourself…Have you ever scrolled down your Facebook or Instagram feed or been somewhere and found yourself comparing yourself to other people – maybe feeling like you're behind in life and in your purpose or don't measure up to others' standards? I've been there!
Here's an entry from my Dear Diary Video series at Dreamfleur.com where I'm talking about life topics that we can all relate to – this one is avoiding the trap of comparison, judging others and insecurity…(Watch till the end to see me burst out into spontaneous song, my remix of Justin Bieber's Love Yourself;)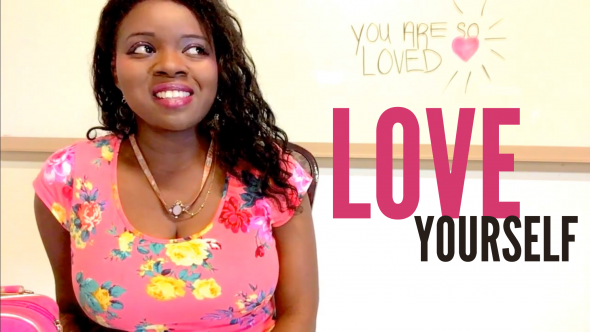 You might also like
Steven Furtick shares encouragement on getting through disappointments and the contradictions of life – when your situation looks nothing like what you expected or heard God say. All of us have been through rejection and failures but what if God intentionally uses these experiences to grow us – not to discourage us. I hope you'll be as encouraged by this message as I was!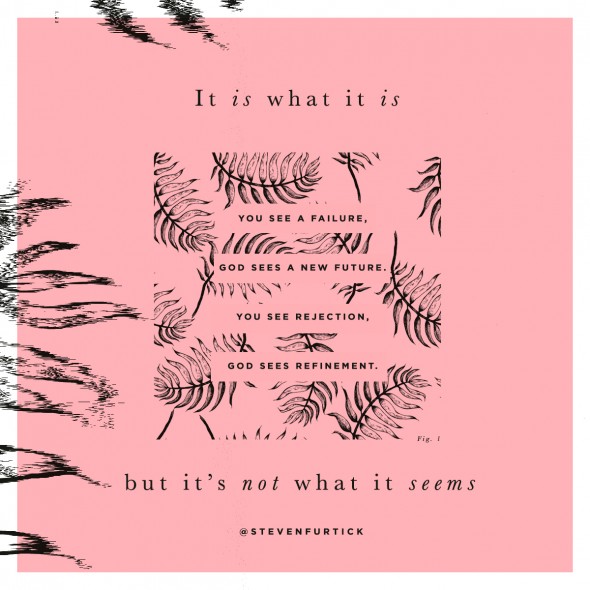 You might also like
Lecrae recently released a new book "Unashamed" sharing stories and lessons he's learned throughout his life: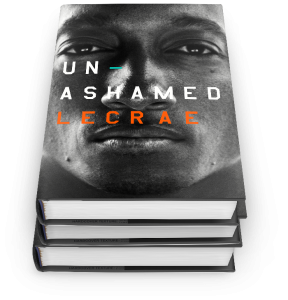 "If you live for people's acceptance, you'll die from their rejection."

Two-time Grammy winning hip-hop artist, Lecrae, learned this lesson through more than his share of adversity—childhood abuse, drugs and alcoholism, a stint in rehab, an abortion, and an unsuccessful suicide attempt.

Along the way, Lecrae attained an unwavering faith in Jesus and began looking to God for affirmation. Now as a chart-topping industry anomaly, he has learned to ignore the haters and make peace with his craft. The hip-hop artist holds nothing back as he divulges the most sensitive details of his life, answers his critics, shares intimate handwritten journal entries, and powerfully models how to be Christian in a secular age.

This is the story of one man's journey to faith and freedom.

"My prayer is that you'll make music too. Maybe not with your voice, and maybe not on a stage, but hopefully with your life." – Lecrae
I love this interview Lecrae did with Priscilla Shirer on her show, check out what he says about being labeled a Christian artist, overcoming abuse as a child and his views on life and faith issues: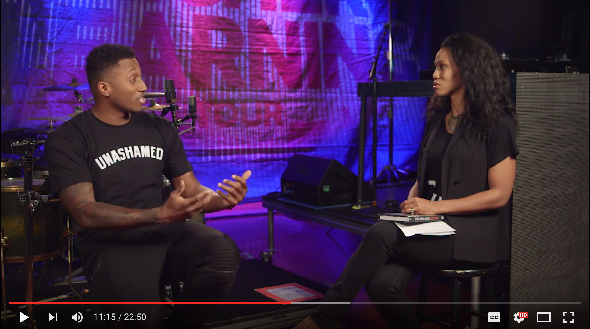 You might also like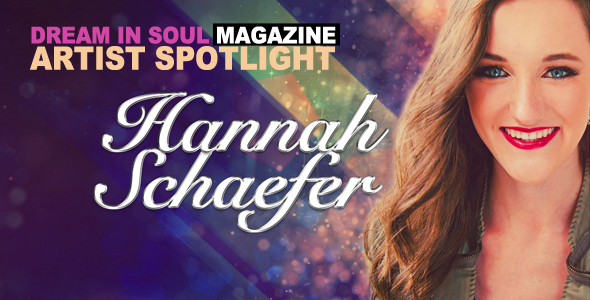 "Through my music I want people to experience the work of the Holy Spirit…I want to bring hope, faith and love with every song I sing/write and change lives."
– Hannah Schaefer
For this Artist Spotlight feature 19-year-old Hannah Schaefer introduces herself and the story and passion behind her music and the song "All the Way" which reminds us that we're never alone no matter what we face in life and when living our purpose – I was so encouraged by the message! Take a listen to the song below and click here to get her EP on iTunes!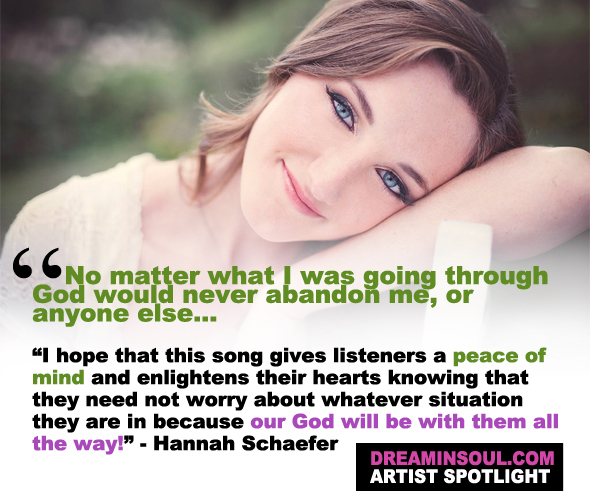 Hannah's Story
I grew up in the small town of Columbia City, Indiana. My childhood memories consists of catching frogs on warm summer nights at my grandparents lake house and, in the winter time, pretending to be a professional snow boarder down the hill in my backyard. I've loved growing up in a flyover state where Jesus is frequently the center of it all.
In high school I was heavily involved in ANYTHING musical. I was apart of many things, but my main focus was show choir and youth activities at my church. I would sing and lead the congregation at church; loving every bit of it. I studied classically for a few years and after high school graduation, I planned on attending Indiana University with a scholarship to study Vocal Performance.
Even after I made my college decision, I could just feel the Lord calling me to do bigger and better things for Him. About two weeks after my graduation party, It really hit me that the calling was to pursue becoming a Christian Artist. I just knew that was what I was suppose to do. So, I took a great leap of faith and told my parents (which was pretty scary) then gave up my scholarship.
"I had gotten so caught up in the world that I had forgotten to relax and trust my God…"
You might also like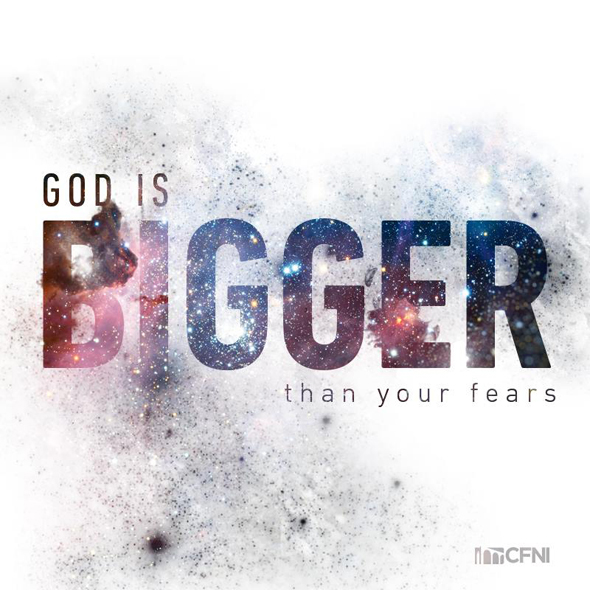 You, dear children, are from God and have overcome them, because the One who is in you is greater than the one who is in the world. 1 John 4:4
From spiders and heights to public speaking, there is something that makes most everyone sweat nervously or shake in their shoes. What one person is terrified of another person might see as small and silly. When caution turns into irrational fear and when your life is limited because you are running away from what you are scared of, fear has taken control. Never allow fear to be a reason why you don't step out to try something that God has called you to.
Often times, our fears look larger than they really are, and when we let them take control of our lives, we've made them larger than our God. Remind yourself today that whatever you have feared is small compared to how great your God is. – Julene Fleurmond, editor of DreaminSoul.com, From Christ for the Nation's Devotional series


You might also like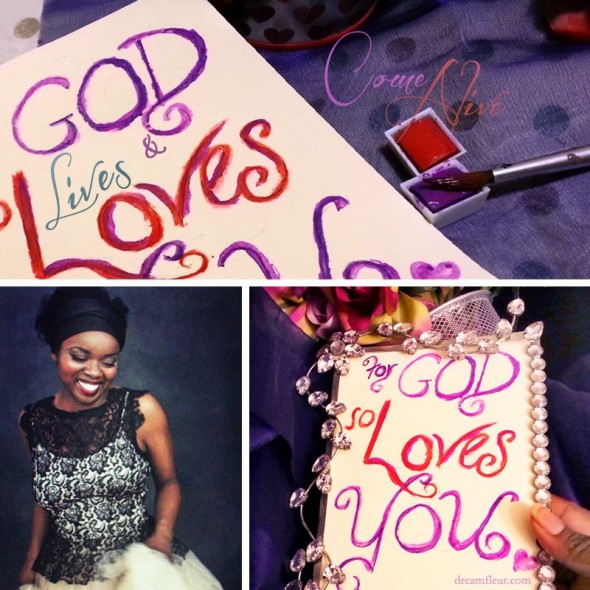 by Dream in Soul's Editor Julene Fleurmond

So. Loved.
So, I thought I knew what those words mean, I'd heard them since I was a little girl, but after years of rejection, repetition and pain they became just words on a page to me. It wasn't until true love rocked my world and revived my heart that I so came alive and could truly see and believe…
For. God.
He pursued my heart with sweet words of tenderness until I ceased my striving for success and stopped running my life to listen. Is that really…You? You are REAL. Whoa. His reality and the new visions and dreams He gave me rescued me from the pit of depression, resuscitated my heart from the death of life without Him.
WOW. His PASSION. The words of His Word become so real and get so personal when you draw in to hear His voice, when He shows you His heart and yours yearns like His, when He invites you on an intimate adventure of purpose for people and you realize just how powerful and passionate this God of love is…
You might also like
Jamie Grace shares her heart to guys and girls about relationships and love – what she shares is pretty amazing! This is the final chapter of her book Boys, Boys, Boys Thoughts on Dating from a Single (Since Birth) Girl (click here to get a copy)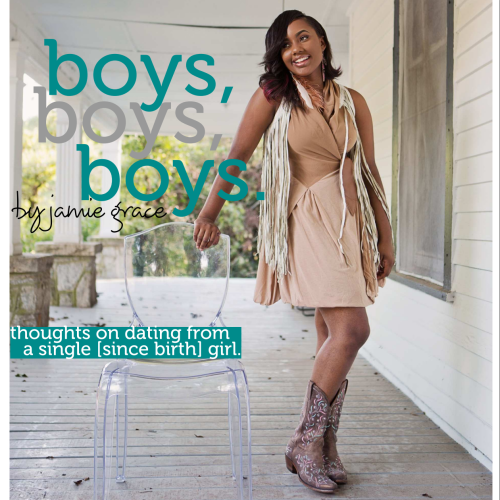 .


The Creator of the beat of my heart wants to pick out my husband for me…
More About Jamie Grace's Book Boys, Boys, Boys

"I'm single because I choose to be.
I'm single because I'm waiting.
I'm single because I am choosing to wait."
-Jamie Grace

The highly-anticipated book from Jamie Grace as a follow up to her viral Youtube video "Boys, Boys, Boys" answering the question she hears daily: "Why are you single?" In this easy-to-read book, you'll have an inside look to Jamie Grace's heart as she talks about dating… relationships… and boys. Boys. Boys. (The first 100 copies sold will be autographed by Jamie Grace!)

Watch the Original Boys, Boys, Boys the Video:
You might also like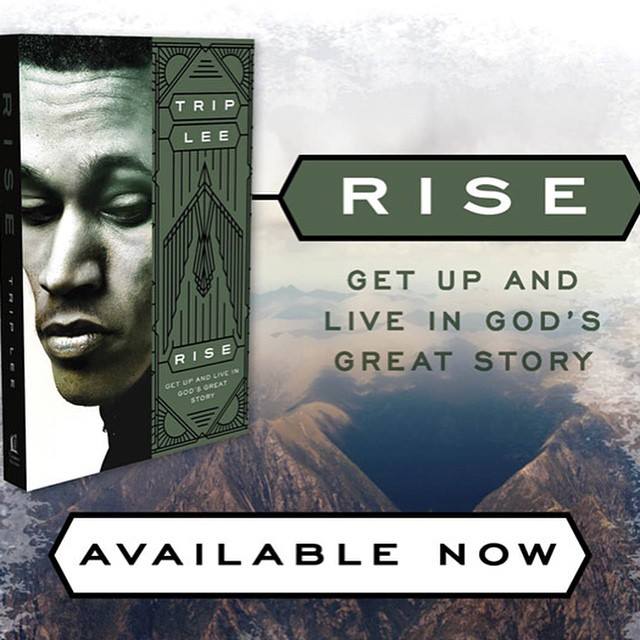 "Rise: Get Up and Live in God's Great Story" is the title of a book recently released by Trip Lee. Below Trip talks about why he wrote it and why he encourages this generation to RISE:
Society says youth is a time for carefree self-expression, but Trip Lee says God has called everyone to RISE from slumber, above low expectations, and to live for the risen King.

The world tells us that our early years are to be irresponsibly enjoyed rather than devoted to meaningful pursuits. We're told that responsibility and commitment are burdens to be put off as long as possible. And so, most of us spend our youth in a sad state of slumber—sleeping in on life until we're forced to get up. The problem is that life has already begun. It's happening right now. And God has called you to live it.

In this powerful book, Trip Lee argues it's time to wake up and RISE, to live the way we were created to live. Young or old, we've been called to live for Him. Right now. Young believers face the same problems as older Christians, but they feel them in unique ways. RISE addresses those core problems in an engaging, profound, and life-changing way.

Don't just sit there: RISE!
You might also like