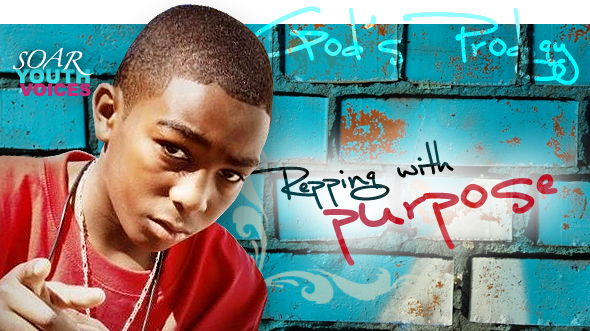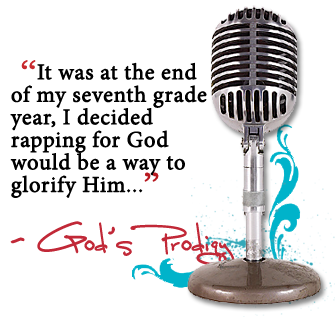 Growing up in a turbulent neighborhood, 14-year-old Samuel Glass found himself caught up in a whirlwind of temptations and bad choices. A few years ago he decided to begin using his passion for rapping to be a role model to other kids, and to glorify God. He goes by the stage name God's Prodigy, and in this interview he tells us how he addresses the hardships young people are facing today, especially in the inner-city:
SOAR: Can you tell us a little bit about yourself and where you're from.
Samuel (God's Prodigy): I would describe myself as a humble down to earth type of guy. I am outgoing and like to have fun. This year I am entering into the ninth grade. Where I grew up wasn't the best city to grow up in, which was Montgomery, Alabama it had quite a bit of crime and I would have to say some of the friends I had there weren't the best and did not have the greatest influences on my life.

SOAR: When did you begin getting passionate about God, and how has that journey been?
GP: I would have to say around the end of my seventh grade year when I was transferred to Christian Fellowship Academy. Since then my journey has been quite hard. For instance people who I thought were good friends have now turned their back on me. They expected me to be the same person I was before and to do the same things. I have to resist the temptations of turning to the ways of the world again and participate in the things my peers are often doing.

You might also like