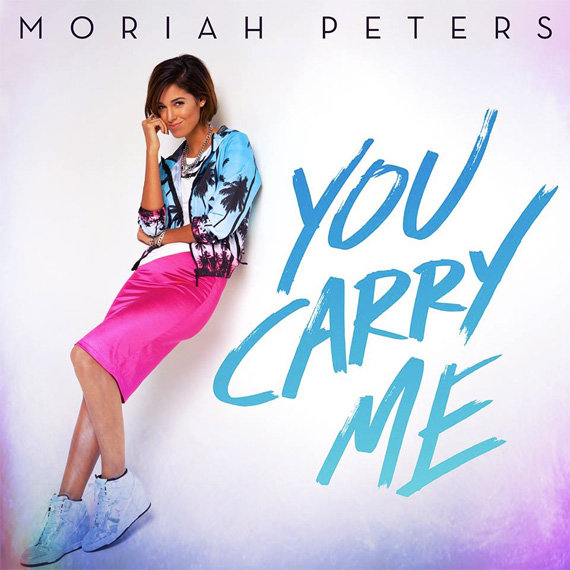 "Every valley every storm You were there…Through the winds and waves, through my worst mistakes, through the times I thought I walked alone, You were holding me, You were whispering how You'd never leave me on my own…" – Lyrics from You Carry Me by Moriah Peters
Moriah Peters recently released a new song "You Carry Me" that will be featured on her upcoming album Brave. I love the reminder that God has been with us even through the hardest storms in our lives when we thought all hope was gone. Watch the colorful lyric video above and stay tuned to Moriah's website www.moriahpeters.com to find out when she will be sharing more music.
You might also like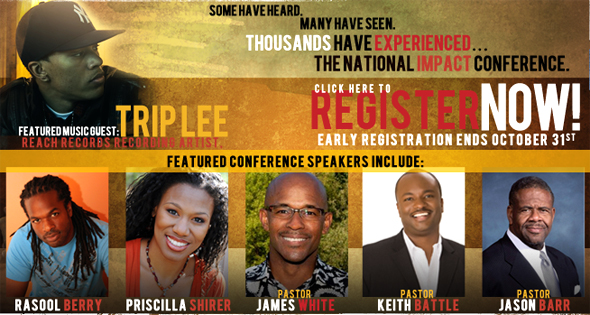 Update: Watch the live stream of the conference December 27-30 and access archives for 30 days at www.impactmovement.com…
The Impact Movement, a national collegiate ministry, presents their upcoming national conference Impact '10: The COMEBACK. The event will take place this December 27, 2010 through December 30, 2010. This is the 10th national conference of The Impact Movement and it will be held in Atlanta, GA at the Marriott Marquis Hotel downtown.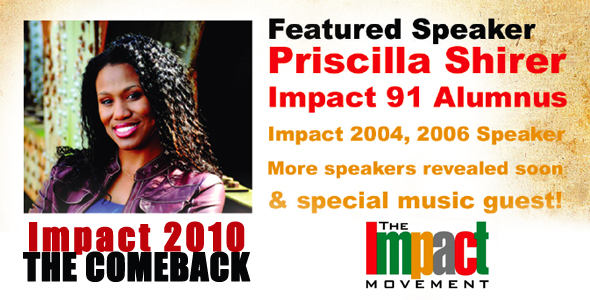 Conference Description From The Impact Movement:

GET READY TO FOCUS. RECOGNIZE the One who's given your life purpose. Get set to REUNITE with God's people through a vision compelling to thousands in '91 and is still alive with you in 2010. Get RECHARGED to make a difference on your campus, on your block, on this planet. YOU DON'T WANT TO MISS THIS!

One of our first confirmed featured speakers is PRISCILLA SHIRER! She's an Impact 91 Alumnus, and an Impact 2004 and 2006 past featured speaker. More speakers revealed soon and our special music guest!

Remember, GET READY to Save the DATE, Save the MONEY! Impact '10, It's COMING!
For more info visit the Impact 2010 Conference website at http://www.impact2010.com, or the Impact Movement website at http://www.impactmovement.com. You can also follow the event on Facebook to get updates and to interact with other attendees.
Check out this video of past speakers and artists at Impact Conferences:

About the Impact Movement

While we're known primarily for the national Impact conference that we host every two years, The Impact Movement is much more than a conference. We are a movement of evangelism and discipleship with influence nationally and internationally. We exist to mobilize leaders of African descent who are spiritually focused, financially responsible and morally fit and will take the truth of Jesus Christ to the campus, community and the world.
You might also like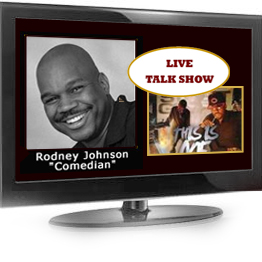 The Enforcer, a youth ministry in Georgia, is launching a new teen talk show, "Real Teens, Real Issues," to broadcast live at a launch event on Saturday, December 19.
The show is dedicated to promoting the mission of "Pioneering Teens, Teens That Dare To Be Different." The launch event will take place in Porter Auditorium on the Newton High School campus, at 140 Ram Drive, Covington, GA 30014 (located off I-20 East beyond Conyers). Doors open at 2:30pm and showtime is 3:00pm.
This is a free event for the entire family, with an entertainment line-up including:
– 18-year old male motivational speaker
– 16-year old male, dancer and choreographer
– 16-year old singer/song writer and pianist
– Gospel Hip Hop Artist Street Gospel singing their New Single, "Jesus Walk"
The show will be hosted by a family comedian, Rodney Johnson who has appeared on the Oprah Winfrey Show, and has toured with Sinbad and many others. If you're in the area, be sure to attend this inspiring event! For more information visit theenforcer.org or email adrean@theenforcer.org.
You might also like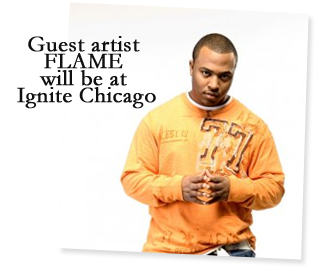 The Impact Movement, a college ministry targeted toward African American students, will spark hearts and minds for God this winter with Ignite Regional Conferences in Chicago and Atlanta:
It only takes a small spark to start a powerful fire that can consume cities and nations.

God wants to spark a spiritual fire that will consume you, your campus, and your community with a passion for Him. All around us lie stagnant campuses, spiritually cold cities, and hardened hearts. At the IGNITE regional conferences come be set ablaze by the contagious power of God to be an agent of change in our nation.

IGNITE regionals are taking place this January 15 -17, 2010 in Atlanta, GA and Chicago, IL!

At Atlanta IGNITE, join main speakers Pastor Dhati Lewis, Minister David Williams, and hundreds of people just like you who yearn to spark a passion for God to change their community and to leave a legacy
for His kingdom.

At Chicago IGNITE, join music artist FLAME, featured main speaker Pastor James White, and hundreds of people just like you who yearn to spark a passion for God to change their community and to leave a legacy
for His kingdom.

Experience passionate worship, dynamic teaching and workshops, and allow your heart to be IGNITED for God!

Ready to spark a change?

Ready to IGNITE?

– From Ignite website
For more info visit the Ignite Conference website at http://www.impactignite.com, or the Impact Movement website at http://www.impactmovement.com. You can also follow the Ignite event on Facebook to get updates and for the chance to win giveaways.
Check out this video of past speakers and artists at Impact Conferences:

Check out the video below of Pastor James White speaking at the Impact 2006 National Conference. Pastor White will be the featured main speaker for one of the Ignite Impact Regional Conferences:
You might also like
Rep Your Youth/Young Adult Group or Ministry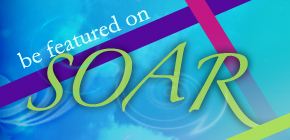 SOAR is looking to feature and interview youth ministries and groups that are passionate about representing the Lord. Contact us via our form if you are:
– A youth/young adult group or ministry from a Christian church, school campus, or another organization – We want to hear about your group and how you are representing Christ in your area
or
– Any youth/young adult music/dance/performance/arts-related ministry group or individual artist that is involved in spreading the Gospel
If you are under 18, please have an adult representative, or parent affiliated with your group contact us.
Music Artists

Are you a music artist who is passionate about spreading the Gospel & especially reaching the younger generation? Contact us via our form to let us know who you are & what you're doing!
Contribute to SOAR

Want to submit a review, blog post, article or suggest a topic or feature on SOAR? Contact us through our form with your suggestion or the type of contribution you would like to make.
SOAR Advisory Board & Street Team

We want to get the word out about SOAR and need your help! Our new SOAR Advisory Board & Street Team is for young people and those passionate about young adult ministry who want to be involved with bringing SOAR to life and to others. Share your ideas & spread the word… Contact us through our form to let us know you want to be part of the team!
You might also like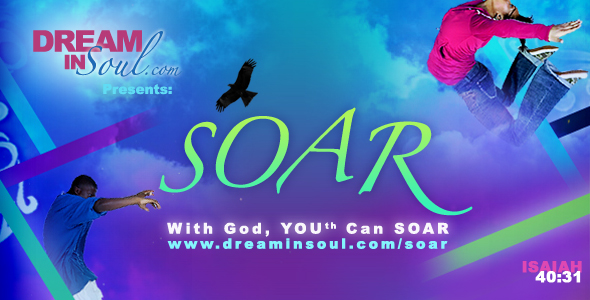 Introducing a new section of the Dream in Soul site – SOAR, created especially for young people.
While the Dream in Soul: Creativity for the Kingdom Blog has content that can be enjoyed by anyone, the new SOAR section will have content especially aimed at young people (teen-aged to college-aged/early twenties). The Dream in Soul Blog will have regular updates about what's happening over in the SOAR section to keep you connected, and vice versa for SOAR.
SOAR will feature a variety of posts – from those that are fun, creative and youthful to more deep and spiritual posts that relate to a young person's walk with God. In the future there will also be ways for young people to interact, and for others to submit and contribute content.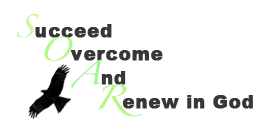 The title SOAR is inspired by the Scripture Isaiah 40:30-31:
Even youths grow tired and weary, and young men stumble and fall; But those who hope in the LORD will renew their strength. They will soar on wings like eagles; they will run and not grow weary, they will walk and not be faint.
SOAR is also an acronym for Succeed, Overcome And Renew in God. By putting our hope in the Lord young people, or anyone, can succeed and overcome difficult obstacles in life and in spiritual warfare. The secret to "eternal youth" or staying fresh is not anything we can put on or do physically, but our strength can be renewed in the love and power of God when seeking Him with all of our heart, soul and mind. As the Scripture says, even young people become weary in this world, but with God youth can SOAR.
You might also like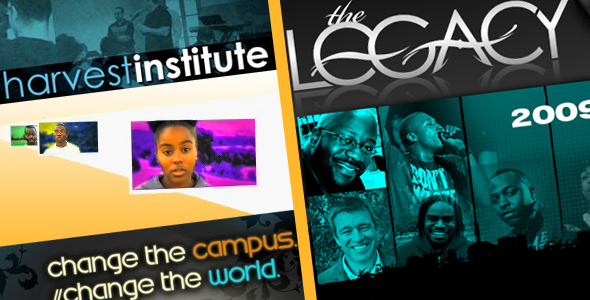 If you're a young believer who is mature in your faith, but want to go deeper, here are some conferences that could help you on your journey of knowing God more deeply:
Legacy Disciple-Making Conference

Hosted by: Co-Sponsored by HeartCry Ministries and ReachLife Ministries

This Year: July 30-August 1st, in Chicago, IL, at the Moody Bible Institute

Featuring Speakers and Artists: LeCrae, Flame, J.R. Trip Lee, Eric Mason, Paul Washer, Blair Wingo, and more

Website: http://www.legacy-conference.org
For: Those that are serious about being a disciple of Christ and making disciples for Christ.
Mission from the Conference Website:
The vision for the Legacy Conference began in January 2006 when 60 ministers from across Chicago gathered to be challenged to be world visionary disciple-makers. Those in attendance were challenged with the necessity to impart into the faithful who would spread the Gospel to the ends of the earth. More
General Sessions for the conference will be broadcast LIVE by OnlyBelieve.TV, so check the website at http://www.legacy-conference.org for more information. Watch these powerful clips from a previous Legacy Conference:
---
Harvest Institute

Hosted by: Campus Harvest
Ministries
This Year: Various Dates & Locations (visit website for more details)

Website: http://www.campusharvest.org
Description from Website:
You are called to be more than a student. You're called to be a leader, an influencer, and a discipler of your campus. Harvest Institute is 5 days of training and transformation in an intense and interactive setting. Read More
Check out this video of students describing their Harvest Institute experiences:
You might also like