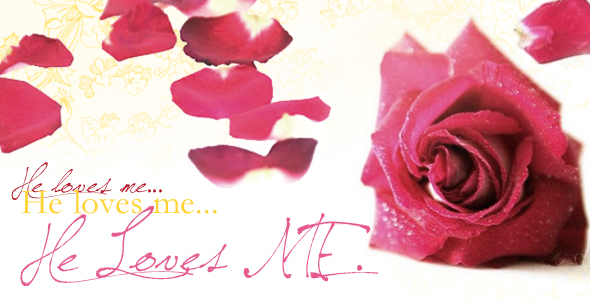 He loves me?
I guess it's almost every girl's dream, cliché as it seems, to have Prince Charming sweep them off of their feet. Then real life happens and they interact with guys their own age and the daydream of the prince quickly fades. That's when settling comes in, lowering our standards just so we can experience "love" and be accepted by someone – anyone…
Sometimes experiencing what we call romance in this world leaves us wondering what love truly is. You feel that happy pounding and patter in your chest when he reveals a bouquet of roses, candy and tickets to "that thing you love". Getting hurt though can peel away the layers of our hearts, like someone plucking the petals from a flower.
He loves me not…
When we're young, and throughout our lives, we want to feel loved but sometimes we rush out too blindly looking for a person to fill us, and feel the eventual impact and pang of disappointment. I've been there and so have so many others – what we thought was sweet sometimes turns sour in the end. With our heart still tender we search for healing – looking for someone, something to mend the torn pieces back together. God is always there, before, now and always waiting for us to give Him our all. Before looking for that type of love from man He wants us to let Him satisfy our every need and want, to fall deeply in love with the One who knows us best.
He loves… ME?
The Bible tells us "God shows his love for us in that while we were still sinners, Christ died for us," Romans 5:8. While we were broken, battered, sinful, shameful – Christ died for us. It's amazing and humbling to have a love like that.
When someone is that in love with you, you want to delight in him, get to know him totally, be faithful to him. We delight in God by finding our joy and contentment in Him. We get to know God by spending time with Him, reading His word and basking in His presence. We are faithful to Him by putting our trust in Him and not in things that are momentary. We might find temporary pleasure in the world, but the God who created the world offers us limitless treasure. Even if man's lack of affection hurts, God's love completes and restores.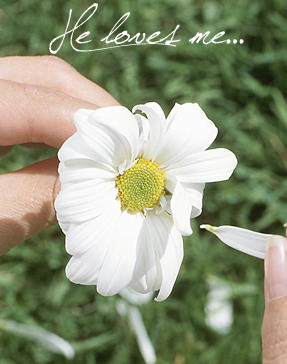 He LOVES You.
With God it's never a question but a statement – He loves me. He loves me. He loves you. He loves us. Oh, how He loves us.
John 15:13 says "Greater love has no one than this, that he lay down his life for his friends." If we are worth it in the eyes of the God of the universe, who sent His only Son to die for us, then our hearts are worth the wait for true love that resembles His, and a love story written by Him.
God's love is full of patience and grace, "it is not self-seeking… It always protects, always trusts, always hopes, always perseveres," (1 Corinthians 13). Whether in friendships or romantic relationships let's pour out that type of love in our own lives today and everyday, and wait for what God has in store… He's worth it.
"The LORD your God is with you, ?he is mighty to save. He will take great delight in you, he will quiet you with his love, he will rejoice over you with singing." Zephaniah 3:17


He IS love: Agape, unconditional, always – FOREVER. Nothing can compare.
Now that's my kind of Valentine.

You might also like