The Revolve Tour Update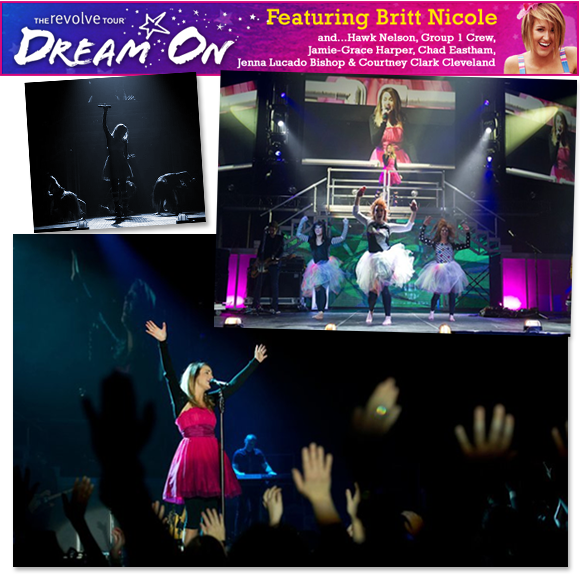 Above: Photos from the "Dream On" event in Dallas, TX (from The Revolve Tour's Facebook Page)
.
Britt Nicole
is currently on
The Revolve Tour: Dream On,
a fun, faith-filled weekend event for teen girls coming to a city near you. I got to meet her when the tour kicked off in Dallas and could tell that Britt has a beautiful heart for God and people from the way she took the time to speak to each of the girls during the autograph signings, and even gave me some words of encouragement before she left.
It was amazing to see her and her dancers do the song Headphones and others live – each one was awesome and so full of energy. I was especially moved to tears during the song "Have Your Way," also from the album The Lost Get Found which talks about giving all of our heart, dreams and life to God.
Visit www.revolvetour.com for dates and more information about the Revolve Tour, it is an amazing event! Check back later on SOAR for more on my experience.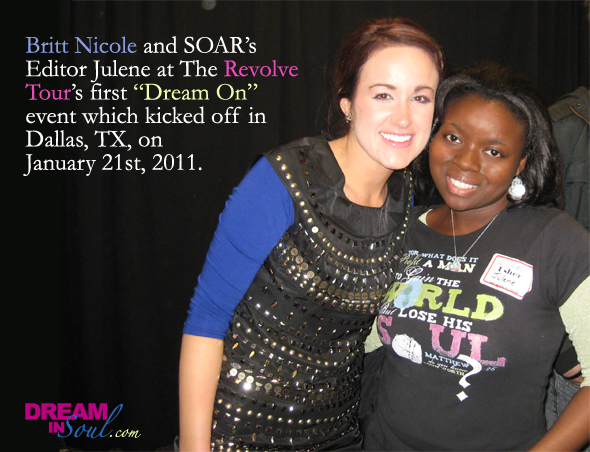 ---
Video Pick & Inspiration: Headphones from Britt Nicole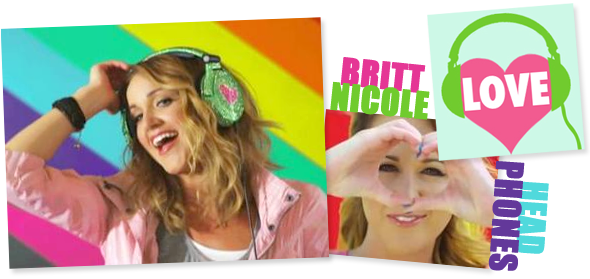 Britt Nicole sings about the ups and downs of life, and reminds us that God's love is always in reach in this colorful, inspiring and playful video for her song "Headphones" from the album The Lost Get Found. You can also find a guitar-accompanied version on her Acoustic EP.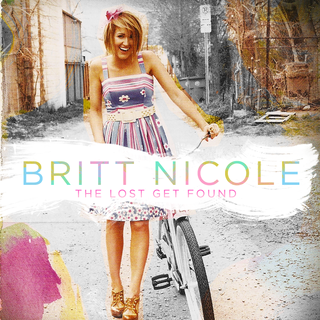 Britt Nicole on the Story Behind Headphones:

"I actually wrote it to my cousin, who is around ten years old; I think she's twelve now. I wrote this song for her…

"The first verse talks about how we want to fit in, and how sometimes we want to be like everybody else. But God has something so special for you, you are fearfully and wonderfully made, and He made you unique. He made you to be who you are. If you're ten years old, you're kind of figuring out who you are. You're learning different things at school. You're seeing that some people live one way, and some people live a different way. I would encourage her to be who she is, and to not be afraid to stand up for God."

- From an Interview with Tracy Darlington on TitleTrakk.com
You might also like