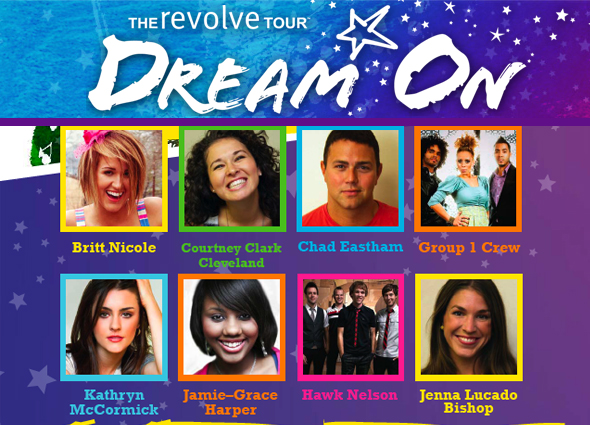 Awesome music, straight-talking messages, drama, and a ton of fun combine for a 2-day weekend event for teen girls: The Revolve Tour, coming to a city near you!
The Revolve Tour is an encouraging 2-day weekend event for teen girls featuring relatable speakers, music artists including dramas, and more. The 2011 theme is "Dream On" based on Luke 1:37 NCV: "God can do anything!"
This year's line-up includes:
Jenna Lucado Bishop, Chad Eastham, Courtney Clark Cleveland, Kathryn MccCormick, Jamie-Grace Harper, Group 1 Crew, Britt Nicole and Hawk Nelson
For more information about Revolve and to register yourself or youth group visit www.revolvetour.com. (Revolve is also looking for adults to volunteer at the events. Click here for more information.)
Check out SOAR's interview with Revolve Tour Speaker Jenna Lucado Bishop: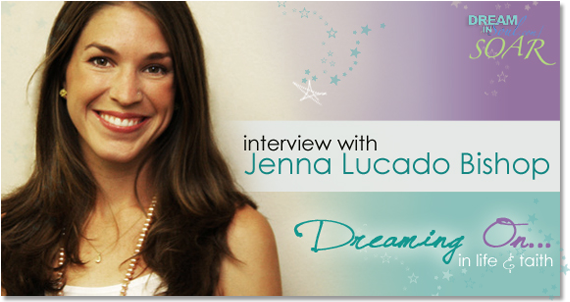 With realness and encouragement Jenna Lucado Bishop shares her heart with young women around the country, relating to their everyday questions and delving into the truth of God's word with them. Whether speaking on stage at The Revolve Tour, a faith and fun-filled weekend for teen girls, or co-authoring books with her father, best-selling author and speaker Max Lucado, Jenna's passion for God is apparent and inspiring, and her energy and the warmth of her personality are inviting. In this interview Jenna shares how she was led to get involved with The Revolve Tour and gives advice for dreaming on in God and serving Him right where we are, even in uncertain times..
Check out the promo video below to see clips from last year's tour:
About the Revolve Tour

Since 1996, more than 4 million women have packed themselves and their friends into sold-out arenas across North America for 2-day events that are inspiring, encouraging, and fun. Every year, they come back for another weekend with Women of Faith—and for many of those years, they said (in pretty much these exact words), "This is awesome! But what about something for my daughter?"

In 2005, Women of Faith created The Revolve Tour as a response to those requests. The result is a one-of-a-kind inspirational weekend for 6th– to 12th–grade girls that combines award-winning bands and speakers with real, relevant messages in a high-energy event.
Pictures From The Revolve Tour in Garland, TX
SOAR's editor got to volunteer at and attend the The Revolve Tour in Garland, TX. Check out some pictures from the event below and click here for all of our coverage of the Garland event.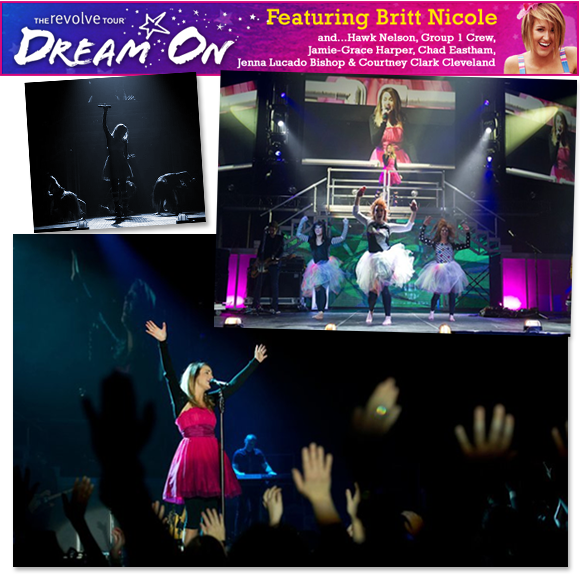 Above: Photos from the "Dream On" event in Dallas, TX (from The Revolve Tour's Facebook Page)
.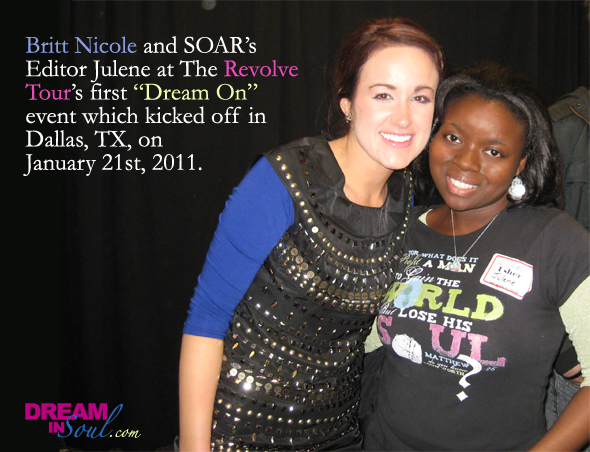 Below: Group 1 Crew in concert at the Revolve Tour; Dream in Soul & SOAR's Editor Julene with Group 1 Crew at autograph signing.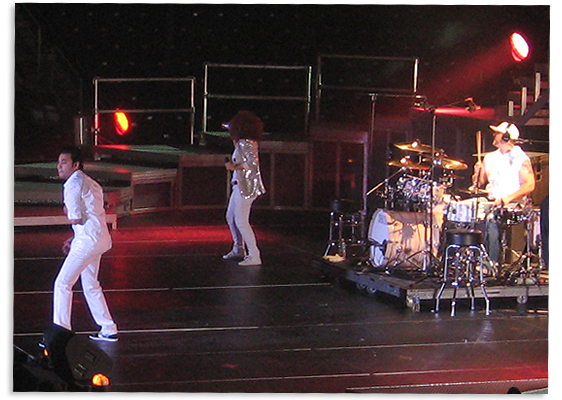 You might also like