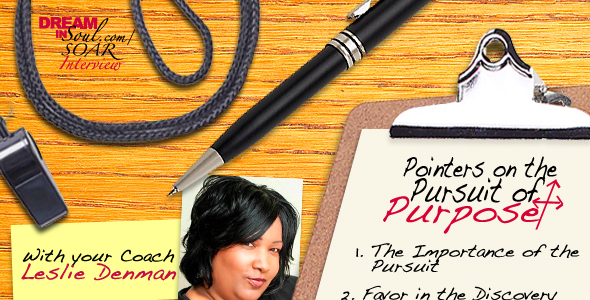 Interview by Julene Fleurmond, Editor of DreaminSoul.com and SOAR
Society sometimes sets aside "teenhood" and the early twenties as those fun, carefree years – but what better opportunity to discover who you are and explore what you were made for when you don't yet have all of the responsibilities that come later in life. Everyone has purpose and we as young people can serve God right where we are, impacting our friends, using our gifts and serving others in our corner of the world. Many leaders throughout history and in the Bible started walking into their purpose in their teen years, so like 1 Timothy 4:12 says:
"Don't let anyone look down on you because you are young, but set an example for the believers in speech, in life, in love, in faith and in purity."
Leslie Denman is passionate about young people and helping them to find and pursue their purpose while they are young. She is a certified Life Purpose and Teen Empowerment Coach (in other words when it comes to purpose, she knows her stuff;) and the founder of the organization Girls Living Life On Purpose, Inc. based in Dallas, TX. In this Interview Coach Leslie gives pointers on pursuing God and purpose boldly right where you are…


Dream in Soul: Hi, can you tell us a little about you and what do you do?
Coach Leslie Denman: I am a believer passionate about empowering people for purpose. As a Christian Life Coach, I am a Missionary of Hope to the countless women and girls that God assigns to me. I partner with the Holy Spirit to bring about transformation to the lives of people through coaching, speaking and training. I have a wonderful husband of fourteen years and two beautiful daughters and my most recent accomplishment that brings me so much joy is answering the call to ministry as a licensed minister.


DS: What inspired you to work with teens, especially young women? What were your own teen years like and how did you get grounded in God into your own purpose?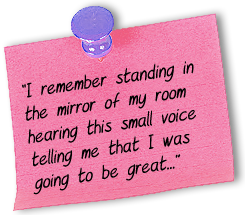 Leslie Denman: My inspiration to work with teen girls and young women started with my own search for significance and purpose. The last thing I thought my calling was – was to work with teens especially girls. I was diagnosed with breast cancer at the age of 29 and I asked God to reveal His purpose for my life. I declared to God that if He spared my life and revealed my purpose, I would spend the rest of my life fulfilling that purpose. I am happy to say that I am still here.
This journey has been remarkable. Looking back over my life and growing up in Omaha, TX, I remember standing in the mirror of my room hearing this small voice telling me that I was going to be great. I had no idea what I would be doing or how it was going to happen but I believed that voice. I carefully and secretly tucked that belief away in my heart. I had great parents and our life was pretty normal that is until I found myself pregnant at the tender age of fourteen and even then, I felt God's hands of grace and mercy upon me. My parents made sure we were active in church and grew up hearing the word of God. God used that experience in my life to draw me closer to Him.
I remember going to church and watching people sing, shout and praise God and I would think "What is that all about." I was a young girl with a heavy burden and I wanted to feel what those people were feeling. I wanted to be free. I would ask God in my own lil' way to help me know Him like that. Soon I would find myself angry and frustrated for many years to come. At the time I did not know that God was answering my prayer.



DS: What is the first thing you would say to someone about pursuing their purpose? How does s/he discern what it is and move forward to pursuing it?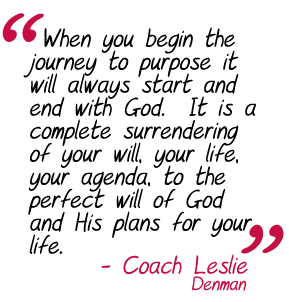 Leslie Denman: Great question. The first thing I would say is "WHY? Why are you pursuing your purpose?" May seem like a simple question, even strange to some but it is the answering of this question, you hear the heart and motive of the individual. Luke 6:45 says "for out of the abundance of the heart his mouth speaks." Discovering your purpose is just the tip of the iceberg. Walking it out is like an award-winning drama complete with plots, schemes and twists. An individual clear about their WHY will not only discover their purpose but they will walk it out in a spirit of excellence. Discerning one's purpose can be both exciting and yet frustrating. It's exciting in that you will discover that you are gifted and passionate about so many things; frustrating in that you don't know what to pursue…
In my coaching practice I hear so many individuals who feel that they are not gifted or passionate about anything. So I ask a few questions. Are they open to clearing their mind of old thinking pattern and belief systems? Are you open to being challenged to examining habits and behaviors? Are you open to exploring open wounds? If the answer is yes then we roll up our sleeves and get to work. Once we have done a complete brain dump, we begin depositing God's Words and God's promises. I must tell you it is so mind-blowing to see the transformation take place once the client has truly bought in to the process. All of a sudden this women or young lady that thought she was just merely existing is now believing and receiving God's promises for her life. She is starting to wipe the dust off those dreams that were neatly stored away in her room of hopelessness and is now envisioning the possibility that it can happen.


DS: Can you tell us about some of the important areas in following one's purpose?
Leslie Denman: I discovered four things along my pathway to purpose that I share with individuals who are either beginning their journey are on their journey and they are never to lose sight of the Importance of the Pursuit. When you make the decision to pursue your purpose in life, you are acknowledging that God is the head of your life and you are making Him a priority. Oftentimes, as Believers we say that God is the head of our life but our actions indicate that He is not a priority. When you begin the journey to purpose it will always start and end with God. It is a complete surrendering of your will, your life, your agenda, to the perfect will of God and His plans for your life.
The next thing I share is the Favor in the Discovery. God is so faithful and so loving and nothing pleases Him more than communing with His children. Now what parent does not want to do a little something special for the child that sits and talks with them, seeks their wisdom and shares their desire to please them? God is no different. He shows His favor to His children as they fellowship and commune with Him. Seeking His face through daily prayer, meditation and personal Bible Study. This powerful combination will bring about inspiration and revelation which equals to the favor of God. The more you seek Him the more He reveals Himself and His plans for your life. Pretty soon, you will find yourself listening to that small voice that says turn here, call him or her, go to this event, ask this question.
Lord Jesus, I get excited just talking about it so let me move on to another important moment which is the Pressing in Purpose. Yes God loves the fellowship and communion but God also wants to test your WHY and the enemy wants to destroy your WHY. This is the time where God not only reveals Himself to you, God also reveals yourself to you. God starts pruning away the areas in your life that will hinder your progress, areas that will need to be confessed so that you can continue to progress. These areas can be anything from attitudes and prejudices, to secret or hidden sins. In the pressing is where God begins to separate and set you apart. Can you see how this can be a very pivotal moment on your pathway to purpose? In this stretch of the journey, you must remember the WHY, reflect on the favor so that you can endure the pressing. Your attitude and willingness to be pressed determines how long you will be pressed. Will you be open and honest or will you play a victim and place blame? Remember the enemy is watching too and the very thing you don't want to confess, the very thing or person you don't want to let go of the enemy will use against you and what was a pressing will end up turning into a pit.
So embrace the pressing that you might experience Peace along the Path. When you have allowed yourself to be pruned by God you are no longer subject to the opinions of others. People can no longer hold you bondage to your past. You have been pressed honey and you are ready to experience the peace of God. Let me tell you there is nothing that compares to the peace of God. Now don't get me wrong, there will still be challenges and obstacles but you have been so pressed, and experienced so much favor and you are so clear about your WHY that you walk boldly in the steps that were predestined for you.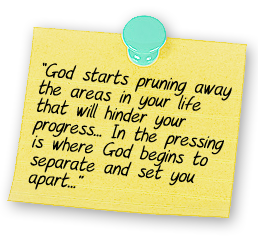 You have gained a deeper sense of who you are, you have experienced victories and feedback (never failure). You have watched the hand of God open doors. You are using your gifts and no one can beat you being you. You are becoming who you were created to be and it feels good.


DS: What advice would you give to someone who has prayed to God about their dreams or life but He seems silent. What can we learn from moments when God seems distant?
Leslie Denman: There could be a number of reasons why God may feel distant. There are times when God may be waiting on you to move. God has given us instructions and we are waiting for yet another sign. In which case, you find yourself in a holding pattern. You are waiting on God and God is waiting on you. There are other times when God seems distant that you need to examine your heart for those things (sin) that are causing separation. This is why daily confession and repentance must be a part of every believer's walk.


DS: Our culture seems to promote the teen years as the "carefree" period where young people can cart along doing whatever they wish. Why do you think the teen years are essential to following one's purpose and how should they be lived? Do you have any examples in the Bible of people who used their youth effectively for God?
Leslie Denman: Teen years are really a time of discovery. A time when teens are exploring the world to find their place in it. A crucial time for parents to help teens discover their spiritual gifts, their leadership style and help them develop their own relationship with Christ. It is in the discovery of these essential things that a sense of purpose is ignited. Look at the life of David. Out in the field doing what he does best tending the sheep but in tending those sheep David learned he could fight, as he protected the sheep and we all know about the fight he won against Goliath. He also had musical skills which have impacted countless lives through the book of Psalms. To think these gifts were discovered while David was a young man.



DS: What are some of the major issues you see teen girls and guys dealing with today? What do you think are some of the greatest hindrances that keep teens from living for God and how can we overcome those?
Leslie Denman: The biggest issue our young people are facing today is Identity. Identity is the foundation from which we build our lives. They are searching for their place in the world. Who doesn't want to feel connected, valued and loved all of which you can only truly experience through an intimate relationship with Christ. A relationship with Christ is where values and beliefs are established. A teen with a strong value and belief system will learn to make value-based decisions. The same holds true for teen girls who don't have a strong value and belief system.
The best way for teens to get that strong foundation is through quiet time. Our young people have so many people and things fighting for their attention and as parents and adults it is our job to make sure that they recognize the importance of being still. Our young people need to see us doing more and talking less. They need to see us praying, they need to hear us praying, they need us praying over them and speaking into their lives. They watch our busy lives, our response to challenges and do what they see us do. We know that God is not in the midst of confusion and the teen years are filled with so much drama and confusion. Our priority must be to ensure they make time to talk with God and hear from God.



DS: Do you have advice for young people to share their faith with their peers if they feel uncomfortable about doing so?
Leslie Denman: Absolutely, get up close and personal with John 3:16. When we share our faith, it is not about who is right or wrong, it is about love. Sharing about a loving God that gave His best because He loved us best. Telling the Good News about the death, burial and resurrection of Jesus all starts with John 3:16.

DS: Do you have a favorite Scripture that describes where you are in life right now?
Leslie Denman: 1 Corinthians 9:16. For years I ran from this calling because I saw what it did to the lives of others who embraced their call to ministry. So I had to search God's word for something to hold on to and this is what God gave me. For if I preach the gospel, I have nothing to boast of, for necessity is laid upon me; yes, woe is me if I do not preach the gospel!


DS: Do you have any other words of advice or encouragement that you would like to give?
Leslie Denman: There are people waiting on you. They can't do what God has called them to do because you are not moving in purpose. Ask God to reveal His purpose for your life and then get a team together to help you fulfill your destiny. Your team should include: accountability partner, a coach and a mentor. I believe in you now get out there and live your life on purpose.



DS: Can you tell us something to let us get to know your favorites – What are some of your favorite books? Music? Some of your hobbies?
Leslie Denman: I love to read and among my favorite are the Bible, Think and Grow Rich by Napolean Hill. Woman Act Now by Anna McCoy. The Success Principles by Jack Canfield. I refer to these books quite often. My hobbies include making candles which I don't get to do as much anymore but when I do, I feel so at peace.


DS: Where can people go to connect with you?
Leslie Denman: My official websites:
www.thepurposediva.com
www.purposeyouniversity.com
Email: info@thepurposediva.com
Youth Program (Girls Living Life On Purpose, Inc.): www.gllopinc.org

Click here to Find Out About Leslie's New Book "The Purpose Diva's Guide to Dating: 7 Things Every Girl Should Know"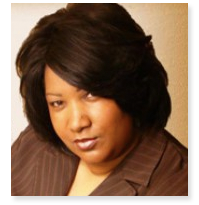 About Coach Leslie Denman

Leslie B Denman when it comes to purpose, this diva is an expert. She's dynamic, passionate, genuine and she's on a mission. A mission to empower teen girls and young women to discover their authentic their self and embrace their divine purpose.

THE ENTREPRENEUR

As a respected and professional life coach and licensed minister, Leslie focuses on transformation. Leslie is a graduate Life Purpose Coaching Centers, International. As a Certified Life Purpose Coach and Instructor, Leslie uses sound Christian principles to help her clients gain clarity, develop a plan and execute to experience breakthrough and transition from living life to living life on purpose.

Leslie is CEO of Purpose YOUniversity™ that provides professional Christian Coach training. Leslie has carved a niche for herself as a Girl Empowerment Coach. Leslie has been blessed with an amazing gift of connecting with girls, particularly "at-risk" teen girls. Leslie serves as an advocate, mentor, coach and purpose partner empowering girls to celebrate their uniqueness and holds them accountable to become who they were created to be. As a teen mom Leslie understands the struggles girls face in a what seems to be a sex-obsessed society and she keeps it real about being pure, being smart and being safe….all with a divas touch.

Leslie has mentored and coached hundreds if not thousands of girls and in 2005 she founded Girls Living Life on Purpose, Inc a nonprofit organization that empowers girls to discover who they, connect with other like minded girls and to pursue their purpose with passion.

THE SPEAKER

When Leslie is not coaching, she is pursuing her other passion as an empowerment speaker. Leslie is quickly becoming a sought after speaker and facilitator. Leslie is transparent, passionate, bold and funny. This unique combination allows her to engage her audience and promote critical thinking. She openly shares her testimony of how her deeply rooted faith in God transformed her into an OVERCOMER.

THE WIFE AND MOTHER

Leslie has been happily married for over 14 years and has two beautiful daughters and resides in Dallas, TX.
You might also like