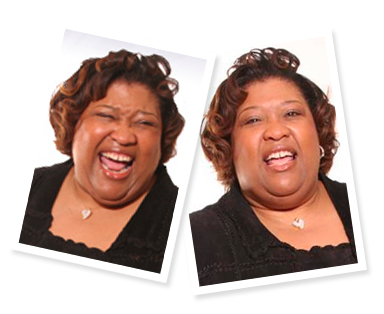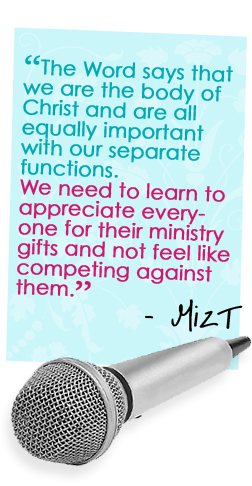 Dream in Soul interviewed Gospel Comedienne Tranea Prosser, also known as Miz T who shared how she discovered her passion to make others laugh and turned it into her ministry.
In the two part interview she answers some of the following questions:

What would you say to those people who might not think humor belongs in church?
Why is it important for the community of God to support one another, and those who are upcoming and younger?
What's a spiritual or life lesson that you think the youth/young adults of today need to hear?
How can someone know how they are to use their gifts for God? What advice do you have for young people who want to venture into a unique ministry field but are afraid to take the jump, or feel pressured to go into a more "traditional" field?
Click below for Part 1 and Part 2 of the interview: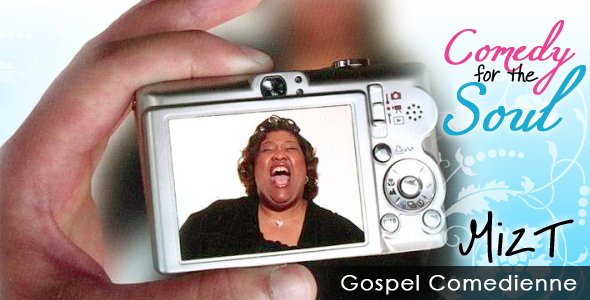 Miz T is bringing healing to hearts with a dose of humor…
Tranea Prosser, otherwise known as Miz T, discovered that her natural ability to make others laugh could be her key to reaching hearts for God. The native of Austin, TX, who is also a singer and worship leader at her church, says that her original comedy material is rated "I" for the innocent. Her comical content ranges from stories within the church to musical skits. Miz T recently released her debut comedy CD, "Back at 'Ya, Lord!", and is bringing her hilarious message to churches and other venues, with the goal of tickling and touching souls one joke at a time. Here's what Miz T had to say to DreaminSoul.com about how she got started in her ministry, and how she's living out her God-given dream…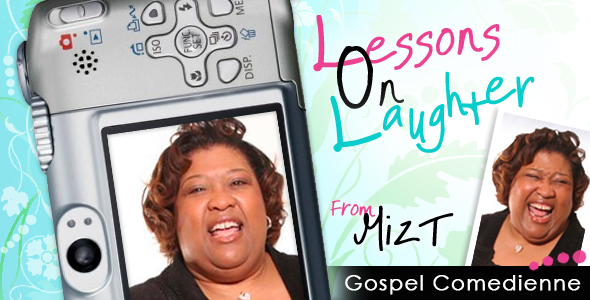 In part two Miz T gives some wisdom on supporting one another in ministry, advice for young people, and tips on embracing one's unique calling….