"Well Done" is an inspiring song from 19-year-old Moriah Peter's debut album I Choose Jesus, and the cheerful video will lift your spirits as she sings about two words we live to hear one day…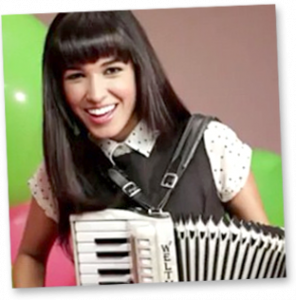 Moriah on "Well Done"

Bold, bright balloons and lights…that's my kind of heaven.

My second single, "Well Done," was written about the hope that we have in heaven. The anticipation of hearing these two simple words can inspire us to love extravagantly and take risks because we're not living for this world, we're walking by faith and trusting in what is not yet seen!

My prayer is that this video becomes a sweet reminder for us to enjoy not just endure life's challenges, to love not just like our enemies, and with Christ as our strength and heaven as our destination, to live for the day we get to hear the powerful words: "Well done, my good and faithful servant!"

Enjoy this day as if all of heaven were celebrating with you(:
Below Moriah gives more encouragement for our walk with God…
Moriah's music is so soothing and heartfelt, and she shines with a passion for showing God's love. You can find out more about her at www.moriahpeters.com.
Related posts: