The Dream in Soul Store has officially launched, starting with the Real Love Series of shirts for women, especially young women, to show a commitment to being pure in their season of singleness and waiting for a real love that resembles God's.
The Dream in Soul line of uplifting line of apparel and gifts were made for you to express your faith in a bold way. The goal of the line is to bring glory to God through creativity and to present unique pieces that speak truth and inspire others. The apparel caters to a variety of tastes, from those that prefer a colorful and youthful look to the more refined.
More designs for men, women and kids will be added shortly. Click here or on the Store tab in the navigation bar to visit the store. Stay tuned for the next series of gifts and apparel coming up soon, and check out some of the first designs below:
Real Love is Worth the Wait T-Shirt for Women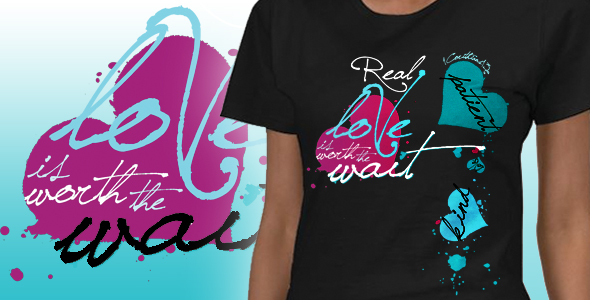 Click here for details…
Shirt Description
"Real love is worth the wait…" If we are worth it in the eyes of the God of the universe, then our hearts are worth the wait for true love that resembles His, and a love story written by Him. Based on 1 Corinthians 13 – The top right heart says "Patient" and the "T" in "wait" drips hearts with the words "love," and "kind."
Great is Thy Faithfulness T-Shirt for Women

Click here for details…
Shirt Description
God's love is never ending, never wavering, always flowing. Based on Lamentations 3:21-24: Yet I still dare to hope when I remember this: The faithful love of the Lord never ends! His mercies never cease. Great is Thy faithfulness; His mercies begin afresh each morning. I say to myself, "The LORD is my portion; therefore I will wait for Him!" He loves you. Always. Forever.