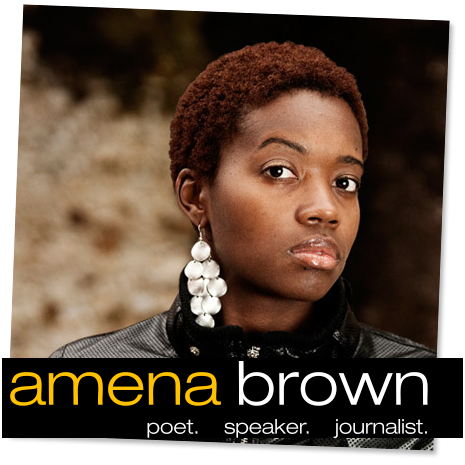 Above, Amena Brown, a poet, speaker and journalist, presents a passionate spoken story of the Master's work in our lives, in a video from BluefishTV.

I love Amena's spoken word work, and how she brings a fresh expression to how we are used to being inspired in the church. I'm also encouraged by the words she shares with other creatives through her articles; here's a piece from "The Artist's Dance" which appeared in the free collaborative e-book Creative Matters:
"The artistic journey is like this for many of us. We wrote, painted, danced, sang, played, until we were spent. Then, responsibility got the best of us. We "grew up" became "responsible." Too busy for dancing.
Your desire to artistically dance will not go away. The Creator of creativity put it there. The question is will you come back to the dance floor. Will you endure the process of your feet clumsily rediscovering what to do? – Amena Brown (Click here for the full article)
Here's an awesome example of artists melding their mediums – watch a clip of Amena at Gungor's recent "Ghosts Upon the Earth" album release concert performing a piece, "This is Not the End" that introduces a song from the album by the same title: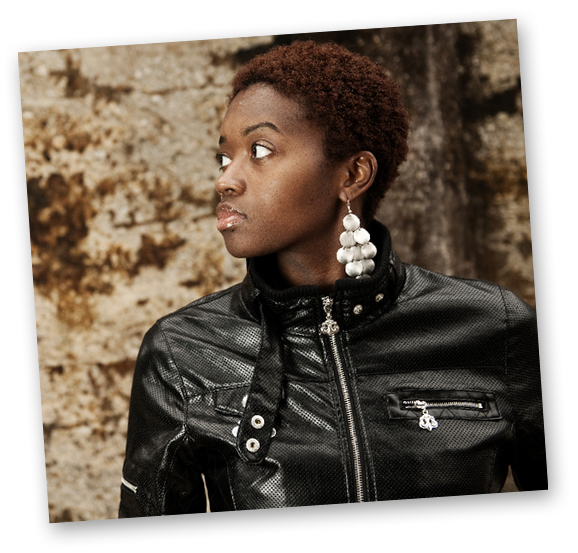 More About Amena Brown

As a poet, speaker, journalist, and event host Amena Brown's words excite, ignite and inspire. Whether in front of audiences as intimate as 50 or as sprawling as 20,000, she has something to say that matters.

As a part of a generation that is searching for the real and the genuine in an age of constant carbon copy, Amena is both regal and dramatic in her creative interpretation on the stage, and in her candid and expressive conversation one on one. This nonconformist lends her voice to finding inspiration, truth, and purpose and encourages those she encounters to do the same.

The author of a chapbook and two spoken word CDs, Amena has performed and spoken at events all over the country such as The RightNow Conference, Thirsty Conference, National Youth Workers Convention, Catalyst Conference, Atlantis Music Conference, and the 2008 National Poetry Slam Competition. She hosts a regular open mic in Atlanta every fifth Thursday at Urban Grind Coffee as well as hosting other poetry and music events.

Along with her spoken word recordings, Amena has participated in numerous professional and live recordings including the Caring Communities documentary, 97.1 JAMZ spoken word ads and a collection of video poems with Bluefish TV and Big Stuf Productions.

As a freelance journalist Amena has been published in Southeast Performer Magazine, Charlotte Creative Loafing, Atlanta Creative Loafing, and Atlanta INtown Newspaper. She also speaks at conferences and events for high school and college students, young adults, and women, where she has facilitated several workshops and breakout sessions on creativity, singleness, writing, and building artistic community.

You can connect with Amena and find out more about her work and events at http://amenabrown.com.
Hear how Amena was drawn to write and perform poetry in this video interview with StreamingFaith.com
Related posts: