Above: The creativity-infused trailer for The Lyricist's Lounge spoken word course

Lyricist's Lab is an all access online course for individuals seeking to strengthen their skills as spoken word artists and ministers. The course is beginning it's Summer Session on July 1st, 2013, so if you're a poet or have any interest at all in using your words to positively influence others, I dare you to invest in your purpose and step into the Lyricist's Lab…
The course is taught by two passionate artists, Janette…ikz and Ezekiel who have both impacted many lives through the ministry P4CM and other ministries through powerful spoken word pieces that have gotten millions of views on Youtube. Here on Dream in Soul we've featured the heartfelt "I Will Wait For You" by Janette…ikz, the raw and real "Almost Saved" by Ezekiel, and a dramatic collaboration about the greatest Love story of all time "Ready or Not."
Watch Janette…ikz and Ezekiel present the moving piece Ready or Not" below:


I dared to enter the first online course of the Lyricist's Lab in Spring 2013 and am grateful for the experience. The Lab consists of regular video trainings presented by the instructors (previously filmed in one of their live course semesters) and allows students to learn at their own pace. The sessions are energetic, engaging and fun – I found myself laughing along with the instructors and students at points and my heart being moved when they were transparent about their own weaknesses and experiences.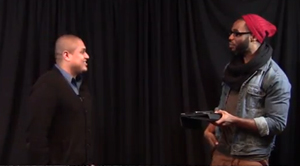 The classes go in-depth on how one can improve their writing, presentation, delivery and cultivating the right spiritual focus and ministry mindset. It was helpful to see other students in action, growing as the course went on through various exercises. There are also assignments that challenge you to hone your craft and go beyond your own expectations and perceived limitations. I found myself constantly making changes on my poems to explore new territory and journey out of the obvious and ordinary to a more striking place of expression.
When I first entered the Lyricist's Lab I was a poet who had been writing for self expression for years since I was a little girl. I had only dabbled in speaking my poems aloud and writing spoken word for ministering in live settings. I had begun some spoken word pieces months before but always felt stuck in trying to develop and finish them.
Taking this course was like drinking a refreshing cup of a strawberry-banana energy-boosting smoothie (my fave:) in that it gave me a kick of confidence and a spark that ignited me into action. It was encouraging to get feedback from instructors and other students in the Lab and this motivated me to improve my work continually. I truly believe that God led me to the class at a time of feeling creatively parched and needed a dose of inspiration and guidance. I know that I'm still developing and will continue to challenge myself after the course to stretch and grow both artistically and spiritually.
Below is part of a poem I concocted and was able to work on in the Lab: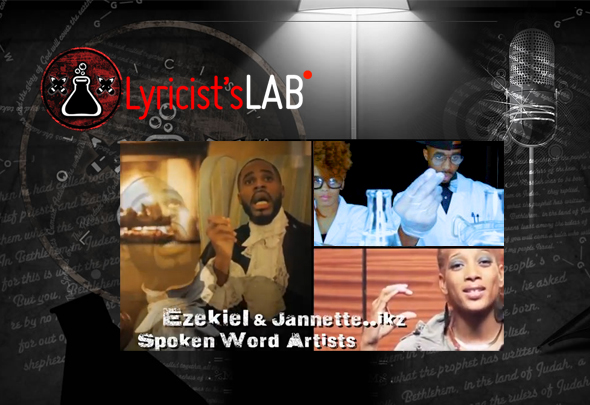 More About the Lyricist's Lab

Christian spoken word is on the rise and the world is in high demand for poets that are able to present a clear and strong message that can reach them. This course is strategically designed to build a community of poets all over the word that are not only passionate but skilled to speak life into a dying generation.

Lyricist's Lab is a 12 week course that is divided into two main components; Writing and Presentation.

Instructors Janette…ikz and Ezekiel are digging deep to sharpen students towards their apex. The instructing poets have traveled the world and gained countless opportunities from using this tool of spoken word and you are not an exception!

This will be priceless experience for students that are serious about growing.
What are YOU waiting for? Visit http://lyricistslab.com to step into this unique incubator of powerful, poetic growth!
Related posts: