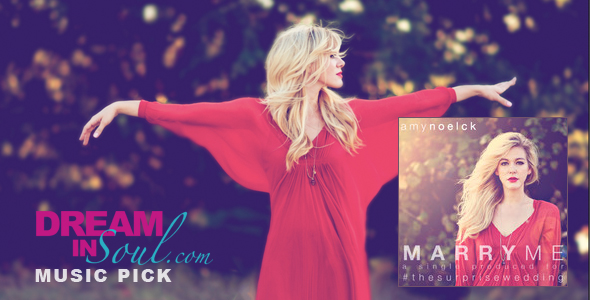 Recently I got to meet Amy Noelck, a passionate singer/songwriter with a vision for impacting the world and am inspired by her heart for serving others and vibrant energy. Amy wrote "Marry Me," a moving anthem of love and the perfect wedding song (from her new album Amy Noelck EP) created for "The Surprise Wedding" of Ryan & Amanda Leak that you may have seen featured on the news and social media in the past few months.
On June 7, 2013, Ryan Leak proposed to his girlfriend. Her dream was to get engaged and married on the same day, and so later on that night he cleverly delivered her surprise dream wedding after planning it for weeks with inspiration from Amanda's wedding board on Pinterest.
I got to hear Ryan share the story behind the proposal at church a few months back and this music video/documentary shows a little bit of their story. To see the entire documentary of The Surprise Wedding, you can watch below:

Video Produced by Jeff Ray (jeffshootsyou.com)
Giving Back: Help Amy and the Leaks Fight Against Human Trafficking Through the A21 Campaign
Instead of receiving wedding gifts, "The Surprise Wedding" couple asked all of their wedding guests to give to the A21 Campaign (thea21campaign.org), an organization fighting against human trafficking all over the globe. Amy was so inspired by this that she started raising awareness for the cause herself.
You can purchase the song here to make a difference: http://bit.ly/1dFntwb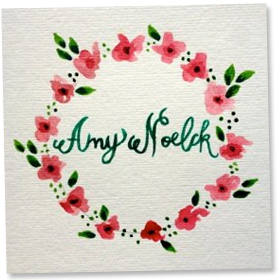 More About Amy Noelck
Amy Noelck is a talented singer-songwriter from Dallas, Texas who wants to use her music to impact people all around the world. Through songs of love, heartbreak and hope, her folk/pop sound & charismatic personality have captured the hearts of everyone who hears her music. She is passionate about helping others, and using her gift in music to do so. All of the proceeds from her new album "Amy Noelck EP" will be given directly to organizations like the A21 Campaign, that are helping to end human trafficking world-wide.

"I try to write music with lyrics that reveal the transparency of life. I love God, and I love people. I write about brokenness so those that are hurting and longing for something to fulfill them, will see that they are not alone.
We are constantly searching for something that will give us peace and joy through the struggles of this life, but, I am confident that lasting peace and joy cannot be found in anything—unless first found in Jesus. It is my hope and prayer that not only my songs & lyrics would represent God's character, but also every aspect of my life." – Amy
To find out more about Amy and to connect with her, visit her site www.amynoelck.com.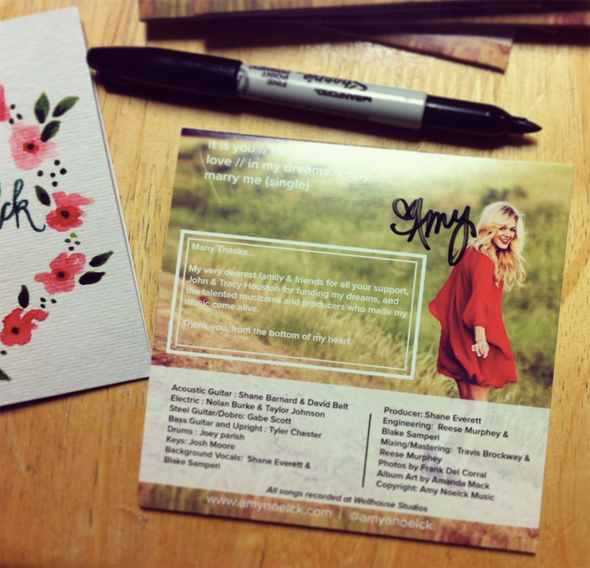 Related posts: