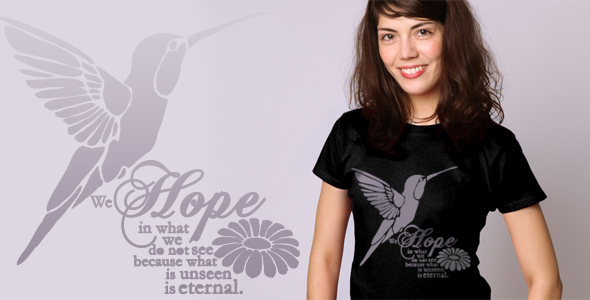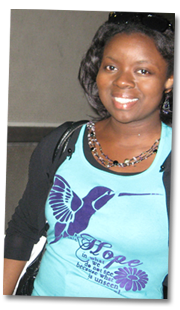 "We hope in what we do not see because what is unseen is eternal."
The "Hope In What We Do Not See" is one of the inspiring designs from Dream in Soul Creative Apparel. Note from the designer Julene, editor of DreaminSoul.com
In life it may be easy to look at our surroundings and circumstances and become deflated because of the pains that throb in our hearts. I wanted to remind anyone who sees this shirt that our true hope is beyond anything we can see. The shirt is based on:
Romans 8:25 – "But if we hope for what we do not yet have, we wait for it patiently."

2 Corinthians 4:18 – "So we fix our eyes not on what is seen, but on what is unseen. For what is seen is temporary, but what is unseen is eternal."

(Click here to read more of this passage in context.)
Click here to find this shirt and other designs at Dream in Soul Creative.
Related posts: