No one will be able to stand up against you all the days of your life. As I was with Moses, so I will be with you; I will never leave you nor forsake you. Joshua 1:5
There are times in what we might call loneliness where people have drawn away from us, God is drawing us into deep fellowship and intimacy that few have experienced because they wouldn't be still. Don't run from seasons of silence and solitude but seek to hear His voice – He's always there and waiting for you to draw closer to Him. Those are the times when you can get to know Him like never before and to discover your purpose in Him.
There was a span of time where I was experiencing deep alone-ness, after most of my friends had graduated and moved away. In the quietness of that time I first felt frustrated and lost, wondering why there seemed to be no I could relate to. After seeking God I found that it was in these times when we are not being bombarded by the noisiness of the world that God speaks, really speaks to us and draws us into our destiny…
For I know the plans I have for you," declares the Lord, "plans to prosper you and not to harm you, plans to give you hope and a future. Then you will call on me and come and pray to me, and I will listen to you. You will seek me and find me when you seek me with all your heart. I will be found by you," declares the Lord, "and will bring you back from captivity. Jeremiah 29:11-14
Prolonged total isolation is never a good idea, when you find there is no one in your close circle, find a way to serve others and reach out to someone who may also need a friend – we were made for fellowship and that's where we grow and thrive. However, don't be afraid to take time to get away from the bustle and distractions of life to embrace those times of fellowship with your Creator, He's waiting to get your undivided attention…

And surely I am with you always, to the very end of the age. Matthew 28: 20
– Julene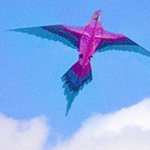 There are those dreams you are responsible for bringing to fruition in a sense; things you want to create, experience and learn how to do. "I want to (insert activity here)… someday." Why not now, why not today?
No matter what creative field you're in I think it is always a good idea to stretch and grow yourself in what you do…
Related posts: