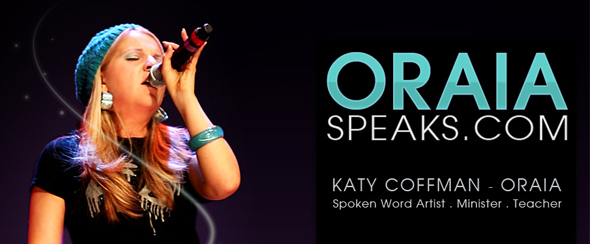 Oraia is a unique minister of God's truth in that she moves, convicts and inspires through the art of spoken word. In the piece below called "Dead Breathe" she speaks on how so many waste their gifts and talents when they don't use them them to the glory of God. The piece is bold and sure to inspire you:
Visit www.oraiaspeaks.com for booking information and more videos, from Oraia.


More About Oraia

As both a writer and public speaker, Oraia has fused her gifting into a powerful creative tool through the art of "Spoken Word". This unique anointing has given Oraia a distinct voice not only within the body of Christ but far beyond. Her message has torn down walls of cultural and racial division and is gripping the hearts of young men and women from every walk of life. Oraia has been honored to minister at an extensive collection of diverse churches and venues including The Potter's House & Teen Mania's "Battlecry". She also sits on the Creative Team for Upsidedown Inc. and is the Producer for Youth Explosion Ministries in New York City where she serves under the leadership of Pastors Michael, Adam and Chris Durso.
On this post in SOAR watch as Oraia delivers a powerful piece at a Teen Mania Conference, on God's dreams, and how we can follow His lead making an impact on our culture. The story she tells through her words is raw and passionate…

Related posts: