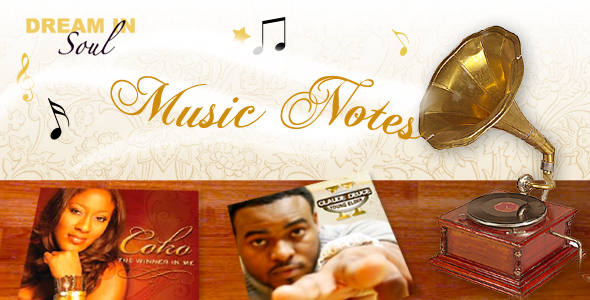 July 14, 2009 – Check Out the New Albums from Artists Coko Clemons and Claude Deuce
Coko's album 'The Winner in Me' is her second one, and it is released by Light Records. The album is refreshing, diversified in sound and upbeat, definitely making it's mark in the the gospel arena. I especially like "Make a Way" featuring Canton Jones which has an urban-rock-soul, even "reggae-ish" feel, weaved with gospel. Other artists featured on the album include Kelly Price, who sings on the R&B-esque track "Oh Mary," empowering young women, and Israel Houghton on "Joy Of The Lord." Coko is the former lead singer of the platinum recording R&B trio Sisters With Voices. Be sure to check out the album and order it online on Itunes or Amazon. Visit Coko online at www.myspace.com/cokoclemons.
Claude Deuce's debut album, 'Claude Deuce, The Young Elder', releases on Livin' It Productions and showcases his versatility in music. He calls his style "an urban hymnal…Reality & Beats–my R&B," and his music caters to everyone from the young to the "elders" with relevance and a unique flavor. Songs like "4 Who U R, " have an old-school feel with contemporary gospel vibrancy. Claude is a licensed Elder in the Church of God In Christ and serves as Minister of Music at New Life Worship Center in Augusta Ga. He's is a writer and producer who has worked with artists like Deitrick Haddon, Canton Jones, Izzy, Tonex, Sean Simmonds and more. Defintely check out his album which you can purchase on Amazon, and visit Claude at www.myspace.com/claudedeuce.
Related posts: