In her new single All This Time from Britt Nicole in which she reflects on part of her story, of a moment of pain as a child when God's presence became so real to her, and inspires us to share our stories too. The song resonated with me so much because I can relate to her story, and I'm sure so many others could too, even if the details of ours are different…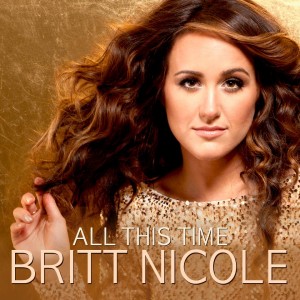 Britt's story behind the song:

"All This Time is my salvation story. It is the story of how I met Jesus, and a reminder that whatever we face in life, we don't have to face it alone because Jesus promised to never leave us or forsake us.

Here is a glimpse at my story and I hope one day I can hear yours.

When I was seven years old my parents were going through a divorce. I remember running to my room with tears running down my face and opening my big, pink, Precious Moments Bible (I know some of y'all had one of those too! haha). I grew up hearing my grandpa preach about Jesus and in that moment I needed Him to rescue me. With barely any words I cried out to Jesus and right away I felt His presence fill my bedroom. I knew that He was real; I knew that He was with me and that He would never leave.
Be sure to download "All This Time" from iTunes, the first single from Britt's NEW album GOLD coming March 27, 2012. I'm excited to hear more from the album!
Britt Shares a Message from the Studio
You might also like