Brandon Heath recently released a new album Leaving Eden. Click here to visit GMC.com and download the song "Leaving Eden," and listen below to sample the album.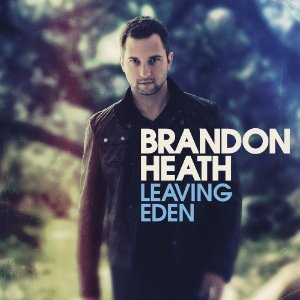 About the Album
Thematically, when Heath approached titling his new 11-song collection, he leaned into the project's opener. The concept of "Leaving Eden" speaks to a new awareness in Heath's life, as well as a continuation of his career-long focus on reconciliation.

"The album opens with the title track stating the obvious pain in the world, by just reading the headlines. With the state of things around us, it's clear we've left Eden," he says. "And what did Adam and Eve want? What was the temptation in eating that apple?"

"They already knew good, but now they had knowledge of both good and evil."

"I must first mourn the loss of Eden's innocence in my own life, acknowledge sin and move forward in repentance," he continues. "I think rediscovering and preserving innocence is part of the umbilical cord that attaches me to God. The life support is still there."

At the same time, even amidst innocence being slowly chipped away, Brandon Heath knows the world can be changed, even if it's just one decision at a time.

"I feel like I have a choice not to eat the apple anymore, and to protect what little innocence is still left in my life. Once reconciled with the fall of Eden, I'd love to celebrate the goodness in the world, and that's what the rest of the songs on the album talk about," Brandon says.

Leaving Eden represents that important step forward for Heath, as artist, as singer, as chronicler of the world around him. Through this remarkable collection of songs, he reminds us — moment by moment, decision by decision – of the hope given to us. Although we often may feel the weight of the world pushing in, by looking back and leaning on the One who created us, can we truly experience that burden lifted.
Related Links: