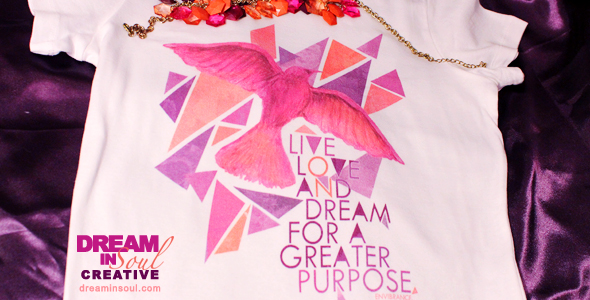 Live, Love and Dream For a Greater Purpose from Dream in Soul Creative
When we dream only for what the world calls success we miss out on having a greater impact that can only manifest if we partner with the Creator…
As Spirit-led artists (in every field, not just what we usually deem as "creative") we can intercede for Heaven to come to Earth & minister God's heart to inspire the people around us. Eternal dreams are those that at the core focus on drawing in the lost to the only beacon of Hope.
When we allow Him to overshadow our temporary aspirations, He can flow through us to usher in a new movement of creativity that bears fruit, brings light and set captives free. In the Renaissance that He brings in this season, His Kingdom comes and Dream is done. As we create let us have an Eternal perspective and not forget the power we have access to – we are the vessels that can help bring Heaven to Earth.
If our dreams will only make an impact on Earth then we dream too small; aim for a higher, greater goal that will endure into the Eternal.
Remember that the ultimate dream that we can pursue is the Dream-Giver – He is our forever prize.
Related posts: