Archive for April 2012
You are browsing the archives of 2012 April.
"I serve a God who actually qualifies the called, and since He has called me to do it, nothing is impossible to Him…God is the same yesterday, today and forever…" – Nicole C. Mullen In this interview with SeedsTV , Nicole candidly shares stories about her life, childhood and the lessons learned along the journey […]
Read More »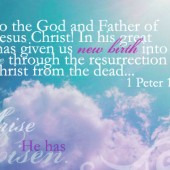 That He would die and come alive to bridge the distance, save & set us free from darkness and live with us forever…This is the love and hope that we celebrate – life is worth the living just because He lives… 1 Peter 1:3-12 3 Praise be to the God and Father of our Lord […]
Read More »
Music and spoken word are merged in this moving video from LifeChurch.tv's Church Online Easter Experience. Matt Maher's song "Christ is Risen" and David Bowden's poem "Death: His Sting and Defeat" remind us of Christ's power over darkness and the grave.
Read More »
Katy Coffman also known as Oraia presents a powerful spoken word piece "Death Could Not Exist In The Same Skin As HIM" recorded as part of the Easter Production recorded at Christ Tabernacle in New York City. Her passionate delivery paints the story of a Savior who could not be held down by death – […]
Read More »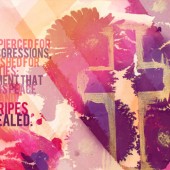 Isaiah 53 1 Who has believed our message and to whom has the arm of the LORD been revealed? 2 He grew up before him like a tender shoot, and like a root out of dry ground. He had no beauty or majesty to attract us to him, nothing in his appearance that we should […]
Read More »