Archive for November 2011
You are browsing the archives of 2011 November.
Ok, the turkey is safely tucked away (in our bellies that is), it's ok to bring out the Christmas music. Here's a fun and heart-warming video from Jamie Grace's Christmas EP, Christmas Together – it'll get you smiling and in the Christmas spirit! I love how she got her family and friends together on her […]
Read More »
Here's a refreshing and fitting song (both for Thanksgiving and a resurfacing appreciation for a capella groups thanks to a few popular TV shows;) "I Give Thanks" written by Tommy Walker and performed by the Christian Assembly Acapella Voices from Los Angeles CA.
Read More »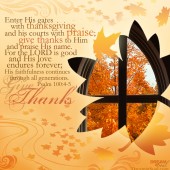 Happy Thanksgiving to You and Your Family! Give thanks in all circumstances; for this is God's will for you in Christ Jesus. 1 Thessalonians 5:18 Do not be anxious about anything, but in every situation, by prayer and petition, with thanksgiving, present your requests to God. Philippians 4:6 Psalm 100. A psalm. For giving thanks. […]
Read More »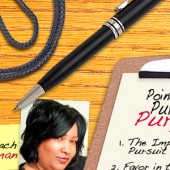 Interview by Julene Fleurmond, Editor of DreaminSoul.com and SOAR Society sometimes sets aside "teenhood" and the early twenties as those fun, carefree years – but what better opportunity to discover who you are and explore what you were made for when you don't yet have responsibilities like paying rent. Everyone has purpose and we as […]
Read More »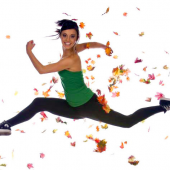 Kathryn McCormick, a passionate and purposeful performer from So You Think You Can Dance talks about facing the "impossible"…
Read More »