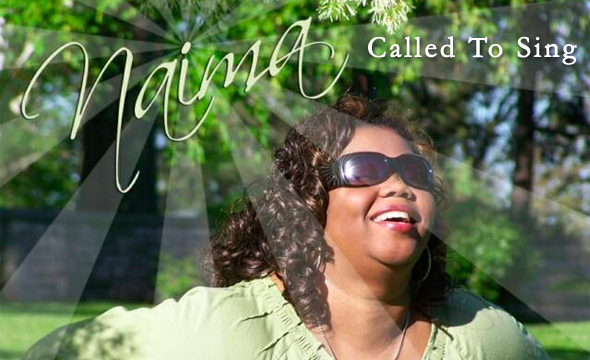 Dr. Naima Johnston shares how she overcame many obstacles to respond to her call to sing. Her new book Called To Sing: 13 Mistakes To Avoid When Starting In Music Ministry addresses issues that many artists fail to recognize as potential problems that can stunt the growth of their ministries.
---
Attempted suicide at 14. Sexually assaulted as a teenager. Told she wasn't good enough to sing at 18. Struggled with eating disorders in college. Abused by live in boyfriend at 22. Saved by grace at 24. Broken-hearted and desolate at 30.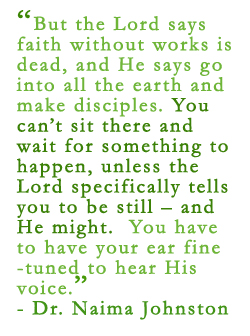 These are some of the tribulations that Dr. Naima Johnston faced throughout her life. In her early 30s, after she left her position as the Associate Director of Student Life at Wright State University to pursue a career in Christian music, she found herself confused, financially bankrupt, emotionally drained, and doubting the calling of God.
After a serious year of reflection, soul searching and surrender, Dr. Johnston decided to rebuild her ministry with great enthusiasm and faith. Today she is a full-time minister and recording artist, and is free by the love of Christ. She shares her experiences in her book Called To Sing: 13 Mistakes To Avoid When Starting In Music Ministry. Geared towards independent Christian artists and those contemplating a career in Christian music, this book addresses issues that many artists fail to recognize as potential problems that can stunt the growth and development of their ministries.
As a minister, Christian recording artist and the CEO of Broken Box Ministries, Dr. Johnston uses her extensive personal experience as a "failure" to assist others who are building a music ministry. Here's what she had to share with Dream in Soul and aspiring artists about following your call to sing:
Dream in Soul: How did you begin in Christian music, and how would you describe your style of music?
Dr. Johnston: I always wanted to be a singer, from the time I was a little girl. But as I got older I was discouraged from pursuing that dream. Not by my parents, they were always great. But professionals and music teachers and I never thought I was good enough. I went to college and dropped out of the music program because I had several teachers who were not very supportive. I began to pursue a career in Higher Education Administration, I thought if I can't sing I'll be a university president! But God had other plans. One of my best friends got married in Jamaica and I was sitting on the beach studying for exams since I was working on my PhD at the time, I told the Lord, this is really not what I want to do. And He spoke back and said, "Good, cause this is not what I called you to do!" So I spent the next two years trying to figure out how to launch in Christian music ministry and wow, what a journey it's been! I left my job two years after that with no clue as to what I was doing!
My musical style is really interesting. My ministry team and I finally came up with a name for it. We call it "Urbs-spirational Worship." The best way to describe it would be if Nicole Nordeman and CeCe Winans were sisters and Martha Munizzi was their cousin, I'd be the middle child!
DS: Why did you decide to write this book, and what do you hope readers take from it?
Dr. Johnston: Artists and music ministers would always ask me how I got started in music ministry and how could I afford to do it fulltime. So many people were sending me emails and calling and wanted to spend hours talking about their music ministries and how to launch. I loved being a resource but it was taking up so much time… I had made so many mistakes when I started in music ministry, so many costly mistakes. I wanted to share my testimony so that others wouldn't make those mistakes. My hope is that readers will avoid those mistakes and save themselves tons of heartache, financial loss and spiritual depression.
DS: What is the best advice you would give to young or beginning music artists?

Dr. Johnston: The best advice I could give would be stop looking for someone else to do it for you. I talk to so many people looking for a manger or a record deal as if that is going to all of a sudden give them a ministry.
Get to work yourself and as your ministry grows and develops the right people will come along to assist you. I talk to so many artists who tell me horror stories of managers and agents and I have a few of my own! There is always the exception to the rule, but most great managers need something to manage. And most booking agents don't want to deal with you unless you already have some type of following. If you have so many phone calls coming in that you can't manage your schedule and your booking 80 dates a year and you're doing interviews and getting some radio play, then you need a manager, if not you can do it yourself and save yourself that 25% that would be going out to anyone you hire. Let the Lord manage you – if you ask for wisdom He will give it.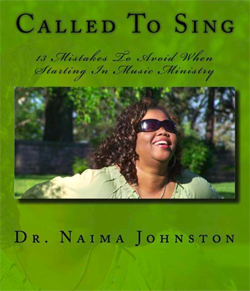 DS: What is one of the key points you present in the book? What is one of the biggest mistakes you've made the first time you began your music ministry, and what would you do differently?
Dr. Johnston: My biggest mistake was thinking – God called me to this ministry so people are just going to begin to flock to me to have me come and minister or sing. That was a costly mistake, because I wound up losing my house due to a lack of finances coming in. I really thought that people were going to get my little intro letter and start to call me. That's not what happened at all. I still meet artists who think they don't have to do anything, God will do it all. Now there are so many resources, websites, conferences, consultant that you can go to, to help you build a ministry step by step. I didn't have that when I started out 7 years ago.
Some folks can't afford the conferences or the consultant so I think my book is a good investment – LOL! Folks need to remember that there are thousands of people out there now trying to do music ministry on a national level. You've got to do your part and be faithful. People try and give me examples of people who were "discovered" singing on shows like Sunday Best or at a church event. But that just proves my point – these folks had to get up and go to the audition or they had to be faithful to attend the church event and be prepared to sing….
But the Lord says faith without works is dead, and He says go into all the earth and make disciples. You can't sit there and wait for something to happen, unless the Lord specifically tells you to be still – and He might. You have to have your ear fine tuned to hear His voice. You have to get out there and start knocking on doors, calling folks up, making sure your ministry presentation is polished and then staying on your face and in your word to make sure it's anointed. You know sometimes it seems people are afraid they'll make a wrong move so they don't do anything, but I believe if you start walking and working and while your walking and working praying and in your word, the Lord will show where to knock and what to do.
If I could go back, knowing what I know now, I would have sent out a more polished ministry packet. I would have spent hours on the phone and online, meeting people and offering my ministry services and trusting that if I wasn't suppose to go somewhere the Lord would say, don't do that. I would have also done a much better job following up.
In the next part of the interview, Dr. Johnston will give some advice on how to know your calling, and how to stay focused on the task of ministry vs. industry. Stay tuned for Part 2 of her interview.
To Purchase Called To Sing Online Visit: www.createspace.com/3374444 or on Amazon.com. For more information about Dr. Johnston visit her at www.naimajohnston.com.
Dr. Johnston is a licensed minister of the gospel through the International City of Refuge Christian Ministries. She holds a PhD in Education from The Ohio State University and preaches and teaches at various churches, women's groups, colleges, youth, and community entities.
As an educator Dr. Johnston empowers people to accomplish their destiny and discover their purpose through seminars, workshops, life coaching, conferences and training programs that she designs.
A gifted writer, Dr. Johnston's written work has appeared in numerous Christian magazines, anthologies, and newspapers. She is the author of Dr. Nay's Random Recovery Life Lessons and Called To Sing: 13 Mistakes To Avoid When Starting Out In Music Ministry.
Related posts: